Blog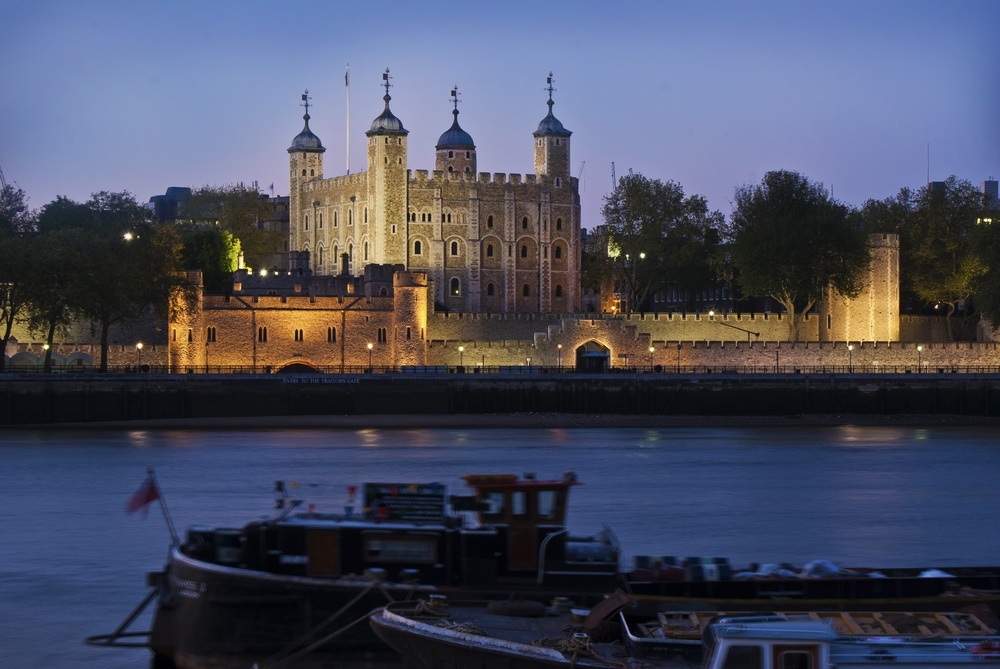 Alison Weir introduces her Six Tudor Queens novels
Posted on: 05/02/2015
Alison Weir's fascinating talk on the Six Wives of Henry VIII to introduce her novels for Headline starting in 2016
It was a chilly Wednesday night as over 200 guests were lucky enough to gather in the Royal Chapel of the Tower of London to hear Alison Weir's illuminating talk on the Six Wives of Henry VIII. From 2016 Headline are incredibly excited to publish a novel a year about each of the six wives.
The audience was completely spellbound as Alison explained how she would write the novels and how these novels would be different from the non-fiction works she has written about Henry VIII and his wives in the past:
"I want to seek out the truths that lie behind the historical evidence, and for this fiction is a versatile medium, because it offers the scope to develop ideas and themes that have no place in a history book, but which – based on sound research and informed guesses – can be of real value in illuminating the lives of these long-dead queens, and explain their motives and actions. A historian uses such inventiveness at their peril – but a novelist has the power to get inside their subject`s head, and that can afford one insights that would not be permissable to a historian, and yet can have a legitimate value of their own. A historian has to work within the strict constraints imposed by the source material and credible speculation. A novelist, however, is able to use their imagination to fill in the gaps – although I strongly feel that what they write must be credible within the context of what is known about the subject."
Alison also tantalised the audience promising that the books would explore exciting revelations and newly discovered elements of each of the wives' lives:
"In all the romancing, has anyone noticed the evidence that tells us what Anne Boleyn felt about being pursued by Henry VIII? Or that Prince Arthur, Katherine of Aragon's first husband, cared so little for her that he willed his personal effects to his sister? Or that Henry VIII, an over-protected child and teenager, was prudish when it came to sex? That Jane Seymour, sometimes portrayed as the wife Henry loved best, was no milksop wench but had the makings of a matriarch?"
Sadly for the audience Alison didn't divulge much more or go into precise details. We'll have to wait for the books.
What we did learn though was that it wasn't easy being one of Henry's wives. In that role your main job was to give him a male heir – something which they nearly all failed at pretty spectacularly. As Alison said:
"Only one of Henry VIII's wives left an enduring legacy. Ironically it was Anne Boleyn, who died violently and shamefully. As Shakespeare wrote, 'From her will fall some blessing to this land which shall in it be memorialized.' That blessing was Queen Elizabeth I. No one would have been more surprised than Henry, who had married six times and chopped and changed wives to get a male heir! No wonder Shakespeare wrote, 'I would not be a queen for all the world.'
It was fascinating to hear more about the wives in such an important location for many of them – Anne Boleyn of course met her death at the Tower and as Alison said during her talk: "she is buried just inches from where I am standing."
Alison's talk lasted a full hour which flew by but she followed up with a series of questions from the audience which included whether she had a favourite of the six wives and what did she make of the different portrayals of Cromwell – what was her take on him when compared to that of Hilary Mantel and Wolf Hall for example.
It was an amazing experience to be one of the lucky few who attended the event and I'm sure that we're all looking forward to the books – the first, on Katherine of Aragon, will be out in 2016.