Blog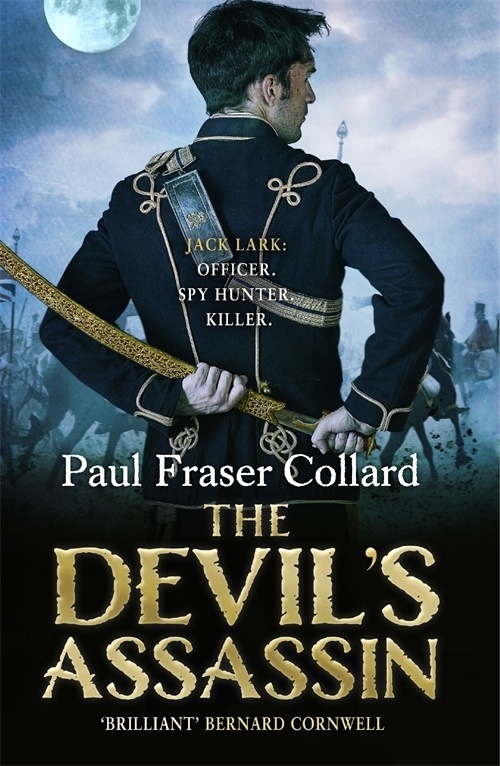 Fact or Fiction in Historical novels by Paul Fraser Collard
Posted on: 29/01/2015
Fact or Fiction by Paul Fraser Collard
On publication of THE DEVIL'S ASSASSIN Paul Fraser Collard looks at Fact or Fiction in Historical Novels
One day I will write a novel that is completely realistic. I doubt more than a few hardy souls will buy it but it would at least satisfy the needs of some readers who demand utter realism.
I have much of this novel already in my head. I have begun to picture my cast of characters, their lovingly created back-stories already beginning to take shape and form. My protagonist will be captivating, their story demanding to be told, the world they inhabit created with the level of colour needed to bring it to life. My hero will journey to some distant, vibrant land that I shall recreate with every ounce of writer's skill that I possess. And there they will die.
It may be a quiet death, my handsome protagonist succumbing to one of the many illness that killed with cruel abandon in the not-so-distant past. It may be a messy death, their lives ending in a grotesque display of blood and vomit, their lives cut short by a virulent disease that finishes the story in vibrant and gruesome detail. Or, perhaps I will suspend my quest for accuracy just a tiny bit and allow them to enter a battle. That at least will give me the opportunity to recreate the spectacle of a half-forgotten war; a few pages spent lavishing attention on the courage of those thrown into a battle without much of a notion why they are being asked to die that day. Then my brave protagonist can endure the day, far from the action until he meets an inglorious end to a stray cannonball, or be maimed in the first exchange of fire as two armies start the clash that will see one victorious and the other left to flee the field in disarray. The novel will be cut short, the story coming to a brutal and bloody end. It will be realistic in every way. And it will be damned dull.
I am still an avid reader of historical fiction. It is far and away my favourite genre and I will devour anything from stories set in the Roman world to Tudor mysteries and beyond. I crave just two things from the books I read. I want to learn about the past in way that is so much more vivid and compelling than a history book and, perhaps most of all, I want to be entertained. I want to be swept away into a world far from my own, where characters grab my heart and take me on a whirlwind journey that leaves me breathless and desperate for more. I want a story.
You see, there is a place for accuracy, for fact to rule over fiction and I firmly believe that accuracy most certainly has its place in any novel claiming to be historical fiction. I would never encourage a writer to engage in historical fantasy (unless of course that is their thing). Novels must be lavished with detail, the creation of the past requiring a writer of historical fiction to become an expert in their period. But that should not stand in the way of the story. Can you imagine a James Bond novel where the heroic British agent dies of a heart attack before he sleeps with his latest conquest? Or think of Richard Sharpe, the hero of more than a dozen novels dying quietly one night of the flux. It would be accurate. It would be realistic. It would hopelessly dull.
In my novels I will give you as much realism as I can. I will research my work thoroughly and do my best to inform and educate in every possible way I can think of. But I will unashamedly still suspend disbelief just a little. Allow me to create a story around the past, to take you to a place and a time so different to the one you inhabit where I shall do my very best to entertain you. For sure this won't appeal to everyone but it is what I believe in. I am a storyteller, not a historian. It you want realism read a history book or watch the news. If you want entertainment then perhaps a good historical fiction will give you that and more.