Blog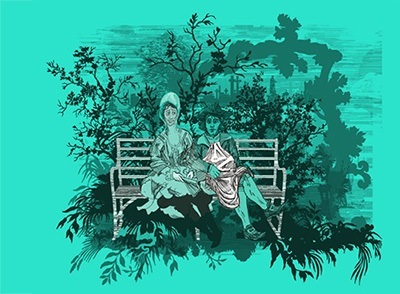 Review of The Butcher's Hook by Janet Ellis
Posted on: 18/02/2016 with tags: 18th century, janet ellis, Reviews, the butcher's hook, Georgian
From the start Janet Ellis' The Butcher's Hook draws you in to the sights, sounds, smells and textures of Georgian London – be they pleasant or unpleasant. It is an incredibly sensory book – as you walk the streets of London with Anne, to Leveners, to see Fub, the butcher's apprentice you feel as if you are with her.
And Anne is an amazing central character. Determined to say the least – and prioritising her own happiness and future, whatever the cost. Even as it says in the blurb, it means she gets 'a little blood on her hands'. And this is something else that the book doesn't shy away from – the dark and seedy side of Georgian life. And the secrets that everyone – from the man who her family who like her to marry, to her former tutor – has. Or from the honesty of what a miserable home life that girls like Anne would have had – her mother is pretty much confined to her bedroom having with baby after baby who all seem to die in infancy, including Anne's beloved younger brother; her father seems unloving and uncaring viewing Anne as a bribe to be married off to benefit his business interests. I think the closing lines of the first chapter seem to sum this up:
'He roared his answer. I would never be deaf to it. 'You are not enough!' And again, 'You are not enough.'
Equally, there are some brilliant scenes within this book, without revealing too many spoilers, which will stay with me long after I have finished it. From her visit to the foundling home with Mr Onions to the trip to Bartholomew's Fair with Fub. What Janet Ellis has done is to draw out the real life elements and entertainments of Georgina life and brilliantly included them in her novel.
The Butcher's Hook is a gripping historical crime novel and a startling debut. I loved Anne's story and would love to read another novel from Janet Ellis!
by Jo Liddiard, H for History team