Blog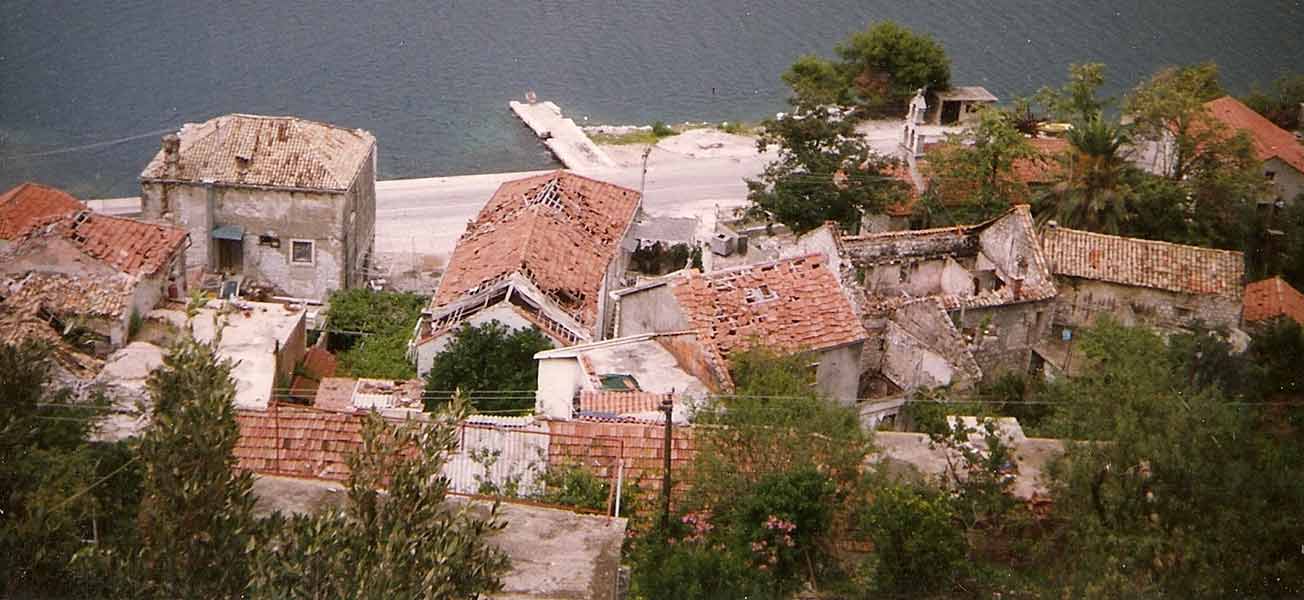 Why the Balkan War?
Posted on: 21/04/2016 with tags: annabelle thorpe, Balkan War, the people we were before, 20th Century, European
'Wars are not easy to sell.' one agent wrote to me, when I was trying to find a home for The People We Were Before, 'And the Balkan War? That's more difficult than most.' It wasn't what I wanted to hear, but in all honesty it wasn't a huge surprise. From 1990-1995 a vicious, horrible civil war took place in the heart of Europe. Our continent. And yet most people know little about it and understand even less.
Before I wrote The People We Were Before, I was one of them. When I decided to write a novel set in Croatia – a country I've been visiting for over thirty years -my first thought was not to write about the war. Vague memories of ethnic cleansing and concentration camps that harked back to the Second World War made me feel that to fictionalise something so traumatic for so many people wouldn't be right. But as I got more into my story, I began to change my mind. These characters that I was coming to know, and care about, would have had to face the conflict, and I became intrigued. What had really happened? And why?
I began by reading everything I could about the conflict.  One book, The Death of Yugoslavia, by BBC correspondent Alan Little who reported on the war, I read over and over again, trying to get the chain of events straight in my mind.  Gradually, as I came to understand the long-standing grievances between the different ethnic groups in Yugoslavia, and the way politicians such as Milosevic manipulated ordinary people, I began to feel it was something I should write about.
One of the reasons people didn't engage with the Balkan War is that the blurring of races and ethnicities makes it hard to understand who was right and wrong. Early on, I decided that that was not a judgement I was going to make. Instead I wanted to try and make the war real, by focusing in on one family, and the terrible changes and events it forced them to undergo.
I'm lucky in that I like doing research. And these days it's easier than it's ever been; I watched documentaries on the internet, searched for feature articles on Google, flicked through hundreds of images of Dubrovnik and Sarajevo, burning, almost totally destroyed. For me, it's not enough to simply know what happened, to understand the sequence of events. I wanted to try and understand how people felt, to give my characters real insight into the difficulties that Croatians faced every day for five years.
The most valuable research came from talking to people who had been through the Balkan War, particularly those who lived through the siege in Dubrovnik. It brought it home that this was a war that happened in our lifetime, to people like us; people who – when they first heard the explosions – simply thought it was thunder.  They couldn't believe war could possibly happen in their peaceable part of the world. And then it did.
But my concerns remained; by putting the war into an novel, was I somehow trivialising it, being disrespectful to those who suffered so much? In Dubrovnik, last just week, my fears were laid to rest. 'It is so good there will be a book about it,' said Maya, a lady who lived through the siege. 'Because people should know. Life is good now, tourists have come back, but still…It is important people know what happened.'