"Reading Historical Novels" – The second in a series of articles by Rebecca Mascull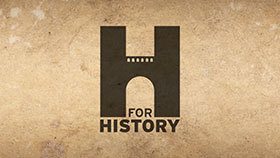 ATONEMENT by Ian McEwan
Welcome to the second instalment in my three posts on reading the historical novel. This time we are looking at a beautiful novel from Ian McEwan (made into rather a beautiful film too), shortlisted for the 2001 Booker Prize. A novel of various viewpoints, it begins in the hot summer of 1934 in an English country house, with a child writer:
The play – for which Briony had designed the posters, programmes and tickets, constructed the sales booth out of a folding screen tipped on its side, and lined the collection box in red crêpe paper – was written by her in a two-day tempest of composition, causing her to miss a breakfast and lunch. When the preparations were complete, she had nothing to do but contemplate her finished draft and wait for the appearance of her cousins from the distant north. There would be time for only one day of rehearsals before her brother arrived. At some moments chilling, at others desperately sad, the play told a tale of the heart whose message, conveyed in a rhyming prologue, was that love which did not build a foundation on good sense was doomed.
This opening introduces us to the central figure of the book, Briony Tallis. Here she has been writing a play and planning a performance. She is its sole playwright, and an obsessive one at that. She has written it 'in a two-day tempest'; the picture of the committed artist, yet also a bit of a control freak. Briony is in charge of every aspect of the performance. She has 'designed the posters, programmes and tickets', and even built a 'sales booth' and 'collection box'. These aspects of the project suggest her childishness, so that we are in little doubt that she is not an adult playwright. The story of the play also suggests an immature notion of love, with a heavy-handed moral at its heart: 'love which did not build a foundation on good sense was doomed'. There is no subtle understanding of relationships here, but plenty of self-absorption: Briony has missed two meals and 'has nothing to do but contemplate her finished draft'. We are given a picture of a serious artist obsessed with her work; yet we also receive the impression that this is a singularly self-absorbed girl. This quality – of Briony's conviction of her own opinions – is the key to her character and will later lead to disaster. In one paragraph, McEwan has sown the seeds of Briony's central trait and thus everything that follows is guided by this character flaw.
The other major theme introduced from the very first words is that of storytelling. We begin with 'The play' and continue with other words associated with the creation of texts: 'designed', 'constructed', 'finished draft', 'told a tale' and 'rhyming prologue'. We are dealing with a writer here, and the idea of how stories are made and performed, as well as their inherent power: 'At some moments chilling, at others desperately sad'. We are to discover the terrible authority of storytelling, when lies are told and corroborated, misapprehensions left unexplained and unchecked, all of which will cause an appalling chain of events for everyone involved. It is that old chestnut: that storytellers are born liars – that writers invent the worlds they prefer rather than face the real world – which McEwan is playing with here. Most writers have considered it, either rejected or embraced it, or rest uncomfortably between the two. Here the debate goes beyond the academic to the point where Briony's stories – her version of events – will destroy lives. And so an innocent childish pastime – a play, an act, a game – becomes deadly.
Later on in the opening pages, we are told this of Briony, imagining herself being spoken of by her older brother Leon:
There were moments in the summer dusk after her light was out, burrowing in the delicious gloom of her canopy bed, when she made her heart thud with luminous, yearning fantasies, little playlets in themselves, every one of which featured Leon…there he was, cocktail in hand at some fashionable city watering hole, overheard boasting to a group of friends: Yes, my younger sister, Briony Tallis the writer, surely you must have heard of her…
So, amidst the normal passions of adolescence, we reach the height of Briony's imaginings – that she will be a famous writer, lauded by all, especially her beloved brother. Here are more allusions to invention: 'fantasies' and 'playlets', whilst we discover that her self-obsession extends to a perhaps rather unhealthy interest in her brother – 'every one of which featured Leon' – and yet all of which points to her desire for self-actualisation as an author: 'Briony Tallis the writer'. And once she is a writer, of course, all her fantasies and inventions and imaginings will be given credence and meaning and legitimacy. For now, her overactive imagination creates summer playlets, but soon – when she is faced with the blunt truth about her sister's sexual relationship with a family friend – her 'luminous, yearning fantasies' will be twisted to ruin lives.
You can't trust writers, you know…
Rebecca Mascull's debut novel, THE VISITORS, is available now in hardcover and as an eBook from Hodder & Stoughton. Visit Rebecca's website here, follow her on Twitter and on Facebook for more information.