THE VISITORS: Rebecca Mascull answers your questions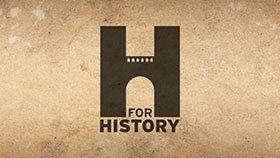 We thought you might like to know a little bit more about the inspiration behind THE VISITORS. Here are Rebecca's answers to some readers' questions:
Where did the idea for the Visitors come from?
I've mentioned the deaf students I worked with and Helen Keller. Many of the other features of this story came through the research, such as the hop and oyster farming, and the Boer War. My primary goal with the story was to try to inhabit the mind of someone who had no language, and convey what that must be like. Then to see how life changes once communication is introduced. From there, I wanted her to experience first love and grow up a bit, and that's where Caleb came in. I also had a kind of vision during the early stages of ghosts on a battlefield, and thus arrived The Visitors themselves. I didn't intend it to be a ghost story to begin with, but they just turned up and wouldn't go away! So I went with it and it seemed to work with the other material. And it was great fun working out the rules of their behaviour and suchlike. I'd always wanted to write a ghost story, so I took my chance and it seemed to work out all right, I hope!
I enjoyed and was intrigued by how the story moved to encompass the Boer War. Was there a particular motivation for your inclusion of this overlooked conflict?
It was largely chance that drove this. I knew that Lottie's brother was going to run away to war. But I hadn't decided in the early stages exactly when in the C19th the book would take place. I looked briefly at the Crimea but I'd read 'Master Georgie' and didn't want to do the same. I was also restricted by the timing – I needed Liza to be educated at a time when there had already been a deaf-blind child educated (i.e. post-Laura Bridgman) yet not too modern, so that it would still have been early days in its history. So the Crimea turned out to be too early anyway, and WWI would have been too late, so the Boer War was the only major conflict that would fit with the correct time period. Once I started to look into that war – something I knew very little about – I found it an overlooked and compelling part of our history.
 I read in your acknowledgements that Golding, and Adeliza Golding in particular, is a family name. Do you know much about your hop-farming ancestors?
I don't know much about the early Goldings. I did get caught up in all those family tree websites for a while and managed to get back to James Golding, who is mentioned in the Acknowledgements. I found a tithe record that he farmed on hop land back in 1840 or thereabouts. And there is a famous hop called the Golding hop, though I couldn't find any particular connections between our Goldings and the hop, though I like to imagine it! I also found a child in our family who was listed in one census as an infant, then she had disappeared by the next census. I looked into her and found she had died very young. Her name was Adeliza Golding. It was such a beautiful name, I couldn't resist.
To find out more about THE VISITORS, visit Rebecca Mascull's website and follow her on Twitter.