What's next for Alison Weir?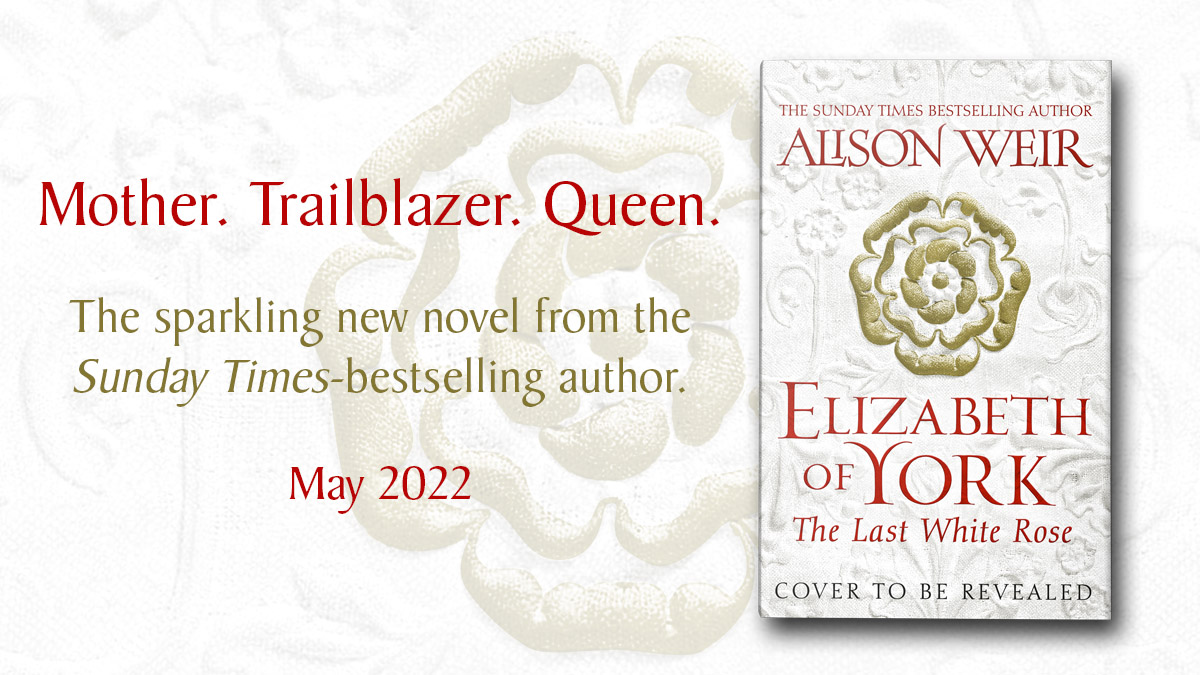 'WHAT WILL SHE WRITE NEXT?'
IT'S TIME TO REVEAL ALL…
Headline Publishing Group is delighted to reveal the brand-new trio of novels by the bestselling female historian and novelist, Alison Weir, whose era-defining Six Tudor Queens series has hit the Sunday Times bestseller hardback chart six times in six years.
The Tudor Rose series will span three generations of history's most iconic family, the Tudors. The first book is a groundbreaking novelisation of the woman who began it, Elizabeth of York. The second novel is a unique take on Henry VIII as you've never seen him before. And the final book centres on one of the most maligned queens in history, Mary I.
Alison says: 'I am thrilled to be revisiting in fiction the ever-compelling stories of the Tudors, to be looking at three generations – mother, son, daughter – and the threads that link them. After the Six Tudor Queens novels, I was eager to write from Henry VIII's point of view. I'm delighted to tell not only his story, but also those of his mother, Elizabeth of York, and his daughter, Mary I, often known as 'Bloody Mary'. Elizabeth played a huge part in shaping Henry, who inherited not only his crown from her, but also her dynastic links. But for her sex, Elizabeth would have reigned over England; it was left to Mary, her granddaughter, to rule as the first English queen regnant. My warmest thanks go to the wonderful team at Headline for making it possible for me to continue recounting the amazing tales of the Tudors.'
Pre-order ELIZABETH OF YORK  from Amazon here and from Waterstones here.