Blog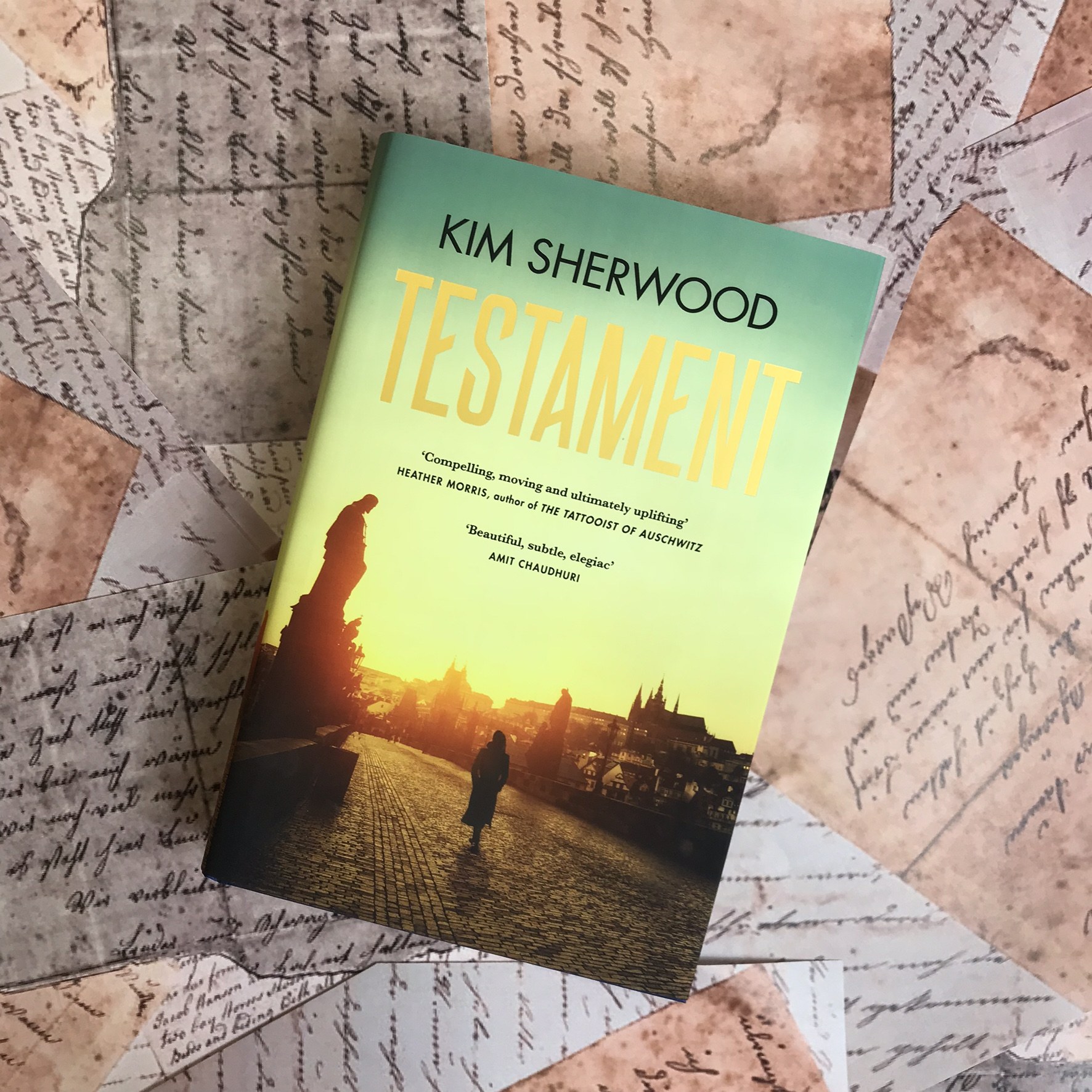 How does historical fact go into making fictional characters? by Kim Sherwood
Posted on: 11/07/2018
How does historical fact go into making fictional characters? Virginia Woolf writes that 'if we think of truth as something of granite-like solidity and personality as something of rainbow-like intangibility and reflect that the aim … is to weld these two into one seamless whole, we shall admit that the problem is a stiff one'. Writing my debut novel, Testament – which is about the impact of the Holocaust on three generations of a family – I faced what Woolf calls the 'queer amalgamation of dream and reality, that perpetual marriage of granite and rainbow'. I draw on concrete historical evidence and seek what Woolf calls 'the creative fact; the fertile fact; the fact that suggests and engenders' in order to construct the subtleties of character.
What are these facts that engender, that gesture to some further truth, and how as writers do we identify them? For me, the act of sifting and shaping facts takes place in archives, and in site-based research. Hal Foster describes what he terms 'the archival impulse' as a recurrent, but evolving, trend in twentieth and twenty-first century art, in which artists turn to archives as source material, 'seek[ing] to make historical information, often lost or displaced, physically present.' Testament explores the power of the archive to make history present – the power of facts that engender to change identity, something my characters guard and maintain as matters of survival.
Michel Foucault writes:
The archive is not that which, despite its immediate escape, safeguards the event of the statement, and preserves, for future memories, its status as an escape; it is that which, at the very root of the statement-event, and in that which embodies it, defines at the outset the system of its enunciability.
In the archives on which I draw, the systems of enunciability are based on gaps and silences, collecting statements and remnants from a people being erased. Witness testimony in the archive is contingent on survival, existing always on the cusp. This precariousness and dynamism exists, in Renée Green's words, in the 'in-between spaces, which can appear as holes, aporias, absences' in fiction after the Holocaust. These holes are tunnels into which as writer I disappear, and in which the facts that engender wait.
Split between 1944-1951 and the present day, Testament follows Silk, a Jewish survivor of the Hungarian forced labour service, who has gone on to become one of Britain's foremost abstract artists, and his granddaughter, Eva, as she learns after his death about his suppressed past, revealed in witness testimony. Testament also follows Silk's brother, László, and Zuzka, a Czech survivor, as they are liberated from Theresienstadt, and the battle for identity that follows between the three, as they seek to either foreground or forget their pasts.
How does the process of engendering character work in the archive? Let me illustrate this by describing a summer's week in which I find my characters' feelings as refugees arriving into London in 1945, drawing on the Weiner Library and the British Library newspaper room. I read advice pamphlets exhorting refugees to be less European. 'Do not grumble because English household customs are different from Continental ones. Adapt yourself as quickly as possible to your new surroundings.' 'Do your best to improve your knowledge of English, and always speak English in the streets and public places. Read English books and newspapers and learn as much as you can about English history and literature, so that you may understand English ways of living and thinking.' 'DON'T talk German in the streets, in public places or any places where others may hear you. You will learn English more quickly by talking it constantly. And there is nothing to show the man in the street that you are a refugee and not a Nazi.' As I read these through the eyes of Silk anger builds inside me, culminating in this realisation – that to those around me (those around him), I am indistinguishable from my persecutors. Point of view is not just a technique – it's real, for a writer. I am overtaken in the archive, the fertile fact giving birth to something that feels so lifelike, characters takes over.
Over lunch that week, my grandmother – who is a historian and a Survivor – tells me: 'We are all children of history. Children of our own histories, and therefore children of wider histories.' I read The Jewish Chronicle for 1945, following children of history attempting to find new histories in order to belong amongst the Anglo-Jewish communities of London, while looking out at the ruins of their wider world. I come across a review of the Autumn Exhibition at Ben Uri gallery, in which the critic remarks, 'Several of the Landscapes, particularly B. Feigi's "Derwentwater" and Frida Salvandy's "Beach at Penzance" suffer from what I can only call "mistranslation". Their treatment is far too heated – they are just not England.' Just not England – I see Silk try and find his own England: try to belong while also inhabiting his own vision, both symbolically and literally, a blow to the head having damaged his eyesight so that the world is drenched in blue. I see this through Silk's eyes – see the Danube soaking London streets, stalking him for the rest of his life.
A different kind of engendering emerges from site-based research. What truth did going to Theresienstadt give me, the former concentration camp outside of Prague, that I couldn't get from witness testimonials? The fortress town could be beautiful. That is true. The lines of the Austro-Hungarian barracks and villas are symmetrical and vain. But most are ruins now, the empty houses – whose attics at one time housed six thousand people, the ghetto overflowing, if only it were allowed to break its banks – being slowly bought, one by one, and turned into museums. The whole town was the camp, and until you walk its streets it is hard to comprehend what this really means.
Climbing the earthen walls of the fortification, I realise I have never stood anywhere like this. Monumental – abandoned. For a moment, all birdsong drops away. The walls around me are silent. There was no birdsong in Theresienstadt, no chirrup of insects. Life kept away from the smell of death, and the starving people inside ate what did approach. But there were the voices of one hundred and twenty thousand people squeezed into a town that now houses two thousand. I know, standing there, that the silence of liberation would have struck my character Zuzka most of all, as, slowly, people were moved on by the Soviets and the Red Cross. The square, empty of propaganda football games, empty of subterfuge music and art, empty of the Danes with their black-market packages, empty of the people who had been being emptied for so long, would have haunted.
This moment, and others like it, would find their way into Testament, not simply the descriptions, the colour of brick or the texture of cobbles, but the emotionally experiential. That is the truth of site-based research – not that I can experience, in my body, what the victims of Theresienstadt did, but that I can, standing in what has become a site, know my characters' bodies. I can walk with them. I can find the truth of my fiction, beyond the facts that make it up – not surpassing them, but supplementing, an attempt at empathy, which is, after all, so much of what fiction has to offer: what it can engender.
In these processes, I am reminded that while the historical evidence of the Holocaust is as immovable and incontrovertible as granite, human experience is unfixed, and in the process of empathic imagination and construction, I find my characters.
Kim's stunning debut novel TESTAMENT is out now: https://amzn.to/2N7Mo2M