How I researched my new book, The Bookseller of Inverness
Ahead of the publication of S.G Maclean's new historical thriller, The Bookseller of Inverness, she has written this piece reflecting on the research she undertook, the places she visited and how they inspired the book.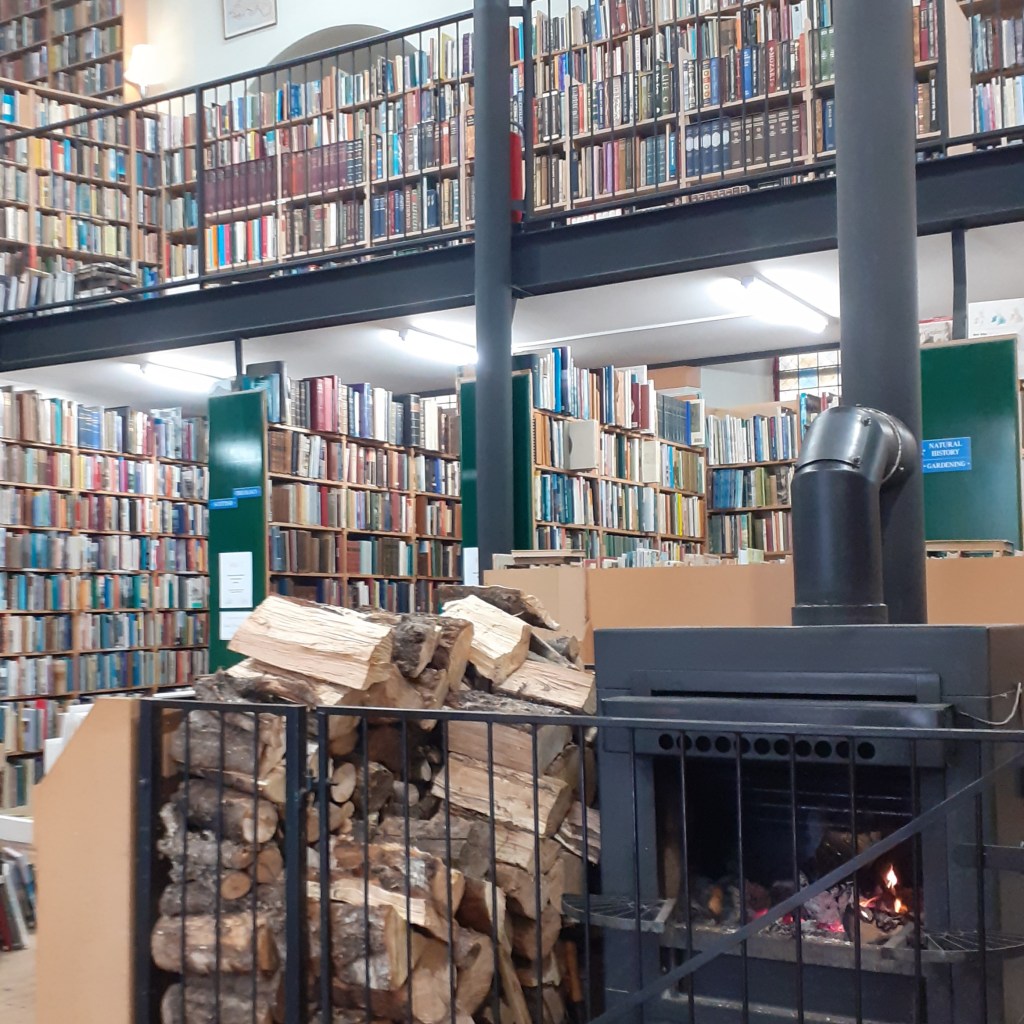 It was in June 2020 that I finally decided to write the novel that would become The Bookseller of Inverness. The idea for a story featuring a Jacobite bookseller first came to me many years before, as I'd been sitting in the coffee gallery of Leakey's bookshop in Inverness. The bookshop is housed in the old Gaelic church, and stands on the site of the town's original Gaelic church. After the Battle of Culloden in 1746, many Jacobite prisoners were held there in atrocious conditions before being taken out into the graveyard of the neighbouring High Kirk and shot. Leakey's is said to be haunted by their ghosts.
I sketched out a short story, and left it at that. I'd known the story of the Jacobites for as long as I could remember. Born in Inverness and brought up in the Highlands, it was impossible not to know of the failed rising of Charles Edward Stuart – Bonnie Prince Charlie – which had aimed at restoring his family to the British throne. The events of the aftermath of that failure still resonate today – my husband is even headteacher of Culloden Academy, which faces directly across to Culloden House, in which the prince spent the night before the battle and the victorious Duke of Cumberland the night after.
For all that, when I decided to write the novel, I knew I was going to have to do a great deal of research. Jacobite history has a vast and uneven bibliography to negotiate, but fortunately there is much work by respected scholars, as well as some fundamental out-of-print texts that I was able to source in Leakey's itself. Some essential works were not to be had anywhere, for love nor money. Tantalisingly, a copy of a book named, 'Old Booksellers of Inverness' which was not to be found anywhere else, was housed on the reference shelves of Inverness Public Library. Unfortunately, the library was one of the later facilities to reopen after various lockdowns. I finally managed the volume within days of my deadline for submitting the book.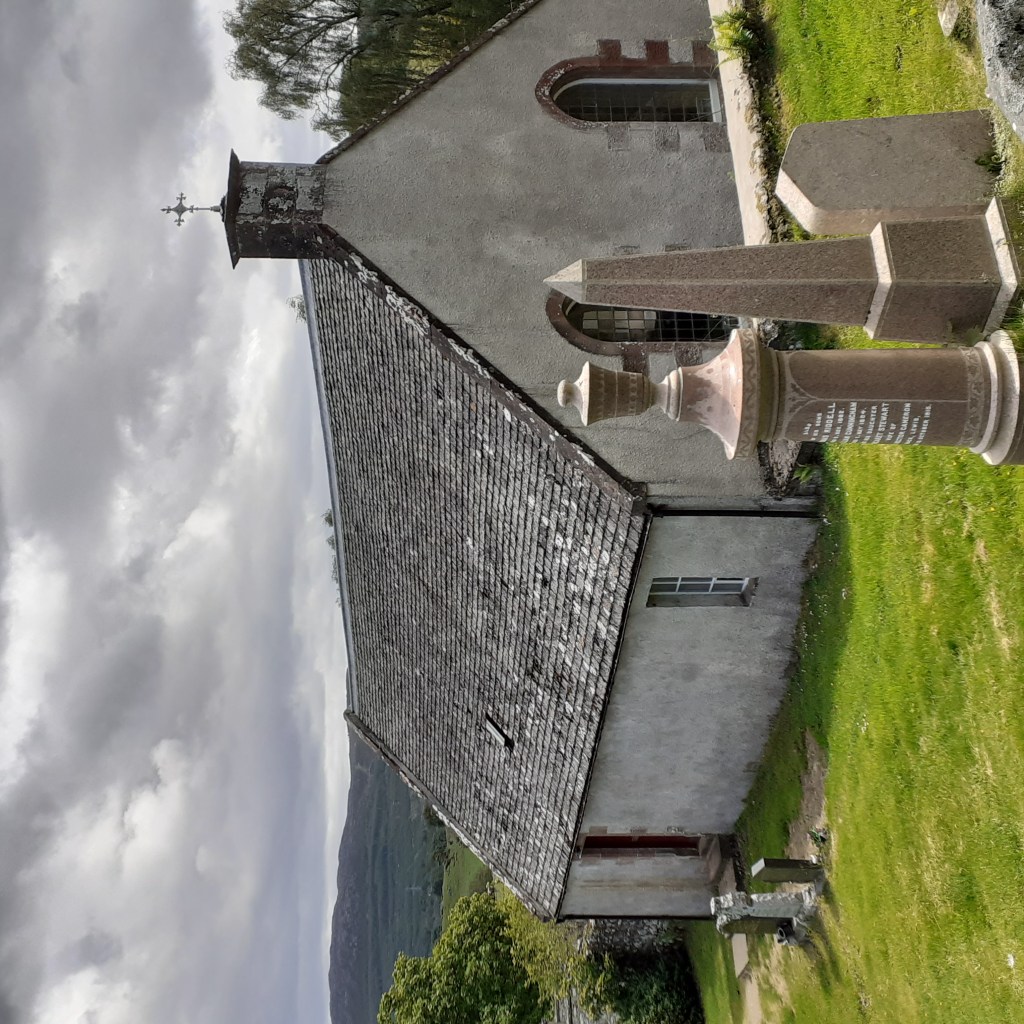 The Highland Archive Centre, also based in Inverness, had re-opened to the public early on, and it was there that I read the manuscript letter book of Baillie John Steuart, a prominent C18th Inverness merchant with a vast family who seemed had settled in every far-flung part of the globe. The Bailie's newsy, pleading letters to family and friends are revelatory of the lives of townspeople at the time, but the longer I read, the more convinced I became that he – a known Jacobite – was using his letters to make clandestine plans with fellow-Jacobites at home and abroad. Setting the letters against subsequently-known historical events, it seemed to me that his mundane family letters might well be a coded front for something else entirely. I had some fun making the Bailie a character in my book.
My favourite research has always been the 'physical research' – visiting the places I am writing about and learning what I can of their past from the archaeological, geographical and cultural survivals. That I had chosen to write a book set so close to home was a great bonus given extensive pandemic travel restrictions. I was able to drive relatively short distances, to cycle, or to walk to places I wished to understand and write about.
Of all the places I visited, the most special to me was Dunlichity church in Strathnairn. My grandfather, a Church of Scotland minister, arrived in Strathnairn exactly century ago, in 1922, to take up the joint charge of Daviot and Dunlichity. Daviot, an iconic site on the road north, I had always known, but Dunlichity, tucked away a few miles along twisting, single-track roads, I had never seen. I visited for the first time in late summer of 2020, and it was a revelation, like stepping back in time. The simple old church, in its stunning location, is now disused. Peering through the window, I could just make out a panel commemorating my grandfather. On a wall in the churchyard, still clearly visible, are gashes which are said to be marks where Jacobite soldiers sharpened their swords as they gathered before Culloden. The place is a burial site of the Clan MacGillivray, who lost much in the Jacobite cause. I decided to make my bookseller a MacGillivray.
Beyond Dunlichity is Loch Duntelchaig, where I walked, gazing up at the crags above, where a friend told me there were caves. Somewhere else perfect for my book.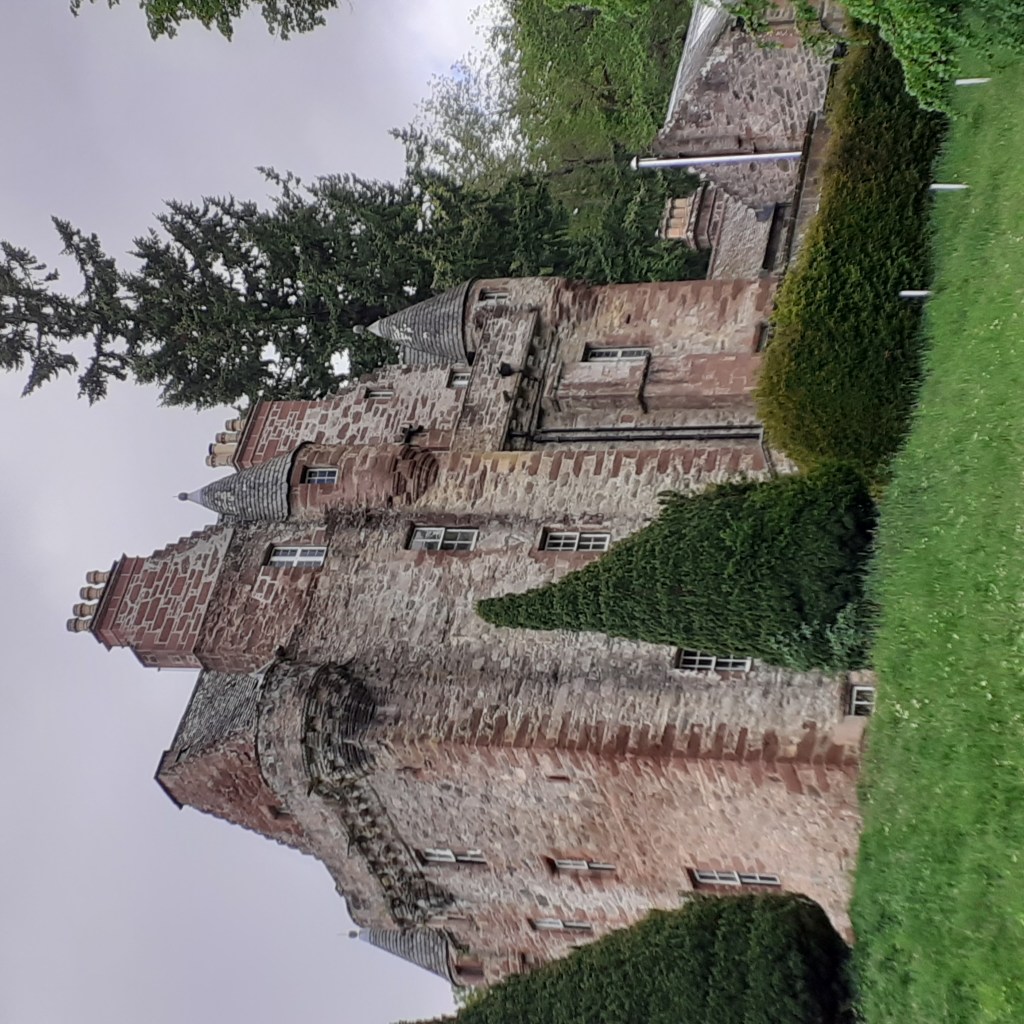 One place I had often cycled past was Castle Leod, a classic early C17th baronial castle, home to the Earl of Cromartie, Chief of the Clan Mackenzie. The Mackenzies had been Jacobites and suffered accordingly, but won back their castle and have kept it. Again, it seemed a perfect location for part of my story; again, due to lockdown, it was closed for almost the whole of the period in which I was writing the book. I wrote the Castle Leod sections with what information I could find online, and then, again shortly before my June 2021 deadline, I happened to bump into the earl and countess while we were all walking our dogs. The castle would be re-opening next week – of course I should come along and look round. Castle Leod and it's history were everything I could have hoped for, and I re-wrote those chapters speedily and with great enthusiasm.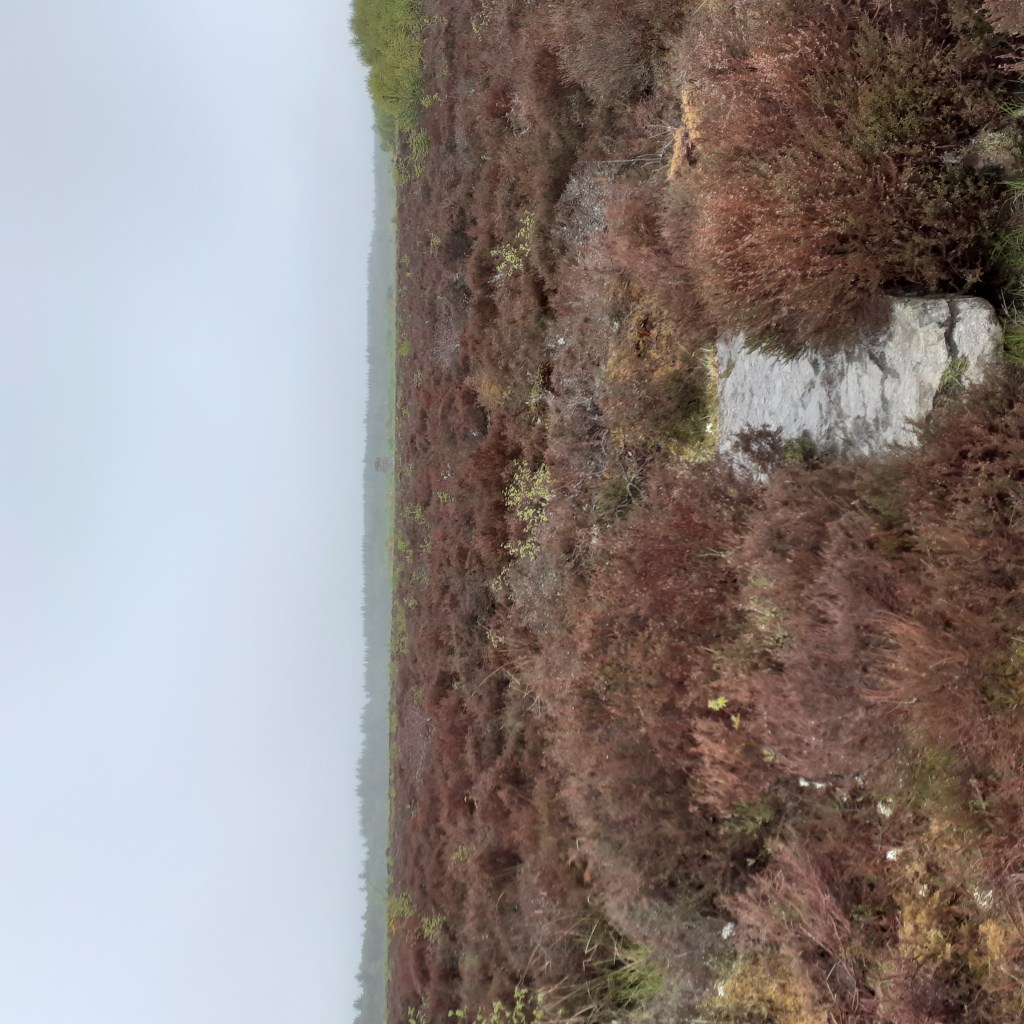 The one place I put off visiting for as long as possible was the site of Culloden Battlefield itself. An NTS property, the battlefield can be walked on at any time. But Culloden is also a war grave, and venerated as such. I had visited it in childhood, with my father and later, as an adult, but not for many years. No other historical site has ever held for me such a visceral sense of past tragedy. I went though. I paid my respects, and at last felt my book could be complete.
---
If you pre-order a copy of The Bookseller of Inverness, you can enter into a prize draw to win a bottle of whisky from The Glenlivet distillery. Enter here.
A GRIPPING HISTORICAL THRILLER SET IN INVERNESS IN THE WAKE OF THE 1746 BATTLE OF CULLODEN.

'This slice of historical fiction takes you on a wild ride' THE TIMES

After Culloden, Iain MacGillivray was left for dead on Drummossie Moor. Wounded, his face brutally slashed, he survived only by pretending to be dead as the Redcoats patrolled the corpses of his Jacobite comrades.

Six years later, with the clan chiefs routed and the Highlands subsumed into the British state, Iain lives a quiet life, working as a bookseller in Inverness. One day, after helping several of his regular customers, he notices a stranger lurking in the upper gallery of his shop, poring over his collection. But the man refuses to say what he's searching for and only leaves when Iain closes for the night.

The next morning Iain opens up shop and finds the stranger dead, his throat cut, and the murder weapon laid out in front of him – a sword with a white cockade on its hilt, the emblem of the Jacobites. With no sign of the killer, Iain wonders whether the stranger discovered what he was looking for – and whether he paid for it with his life. He soon finds himself embroiled in a web of deceit and a series of old scores to be settled in the ashes of war.

******************

PRAISE FOR THE BOOKSELLER OF INVERNESS

'Fresh and intriguing . . . Her best yet' ANDREW TAYLOR

'Everything you could ask for from a historical thriller' ANTONIA HODGSON

'An intricately wrought, compulsively page-turning tale' CRAIG RUSSELL

'A first rate historical thriller' 5* READER REVIEW

'From the moment I began reading I was hooked' 5* READER REVIEW

'Hugely entertaining . . . fast paced, twisting and turning' 5* READER REVIEW