Politicians then and now: How Clement Attlee shaped today's Labour party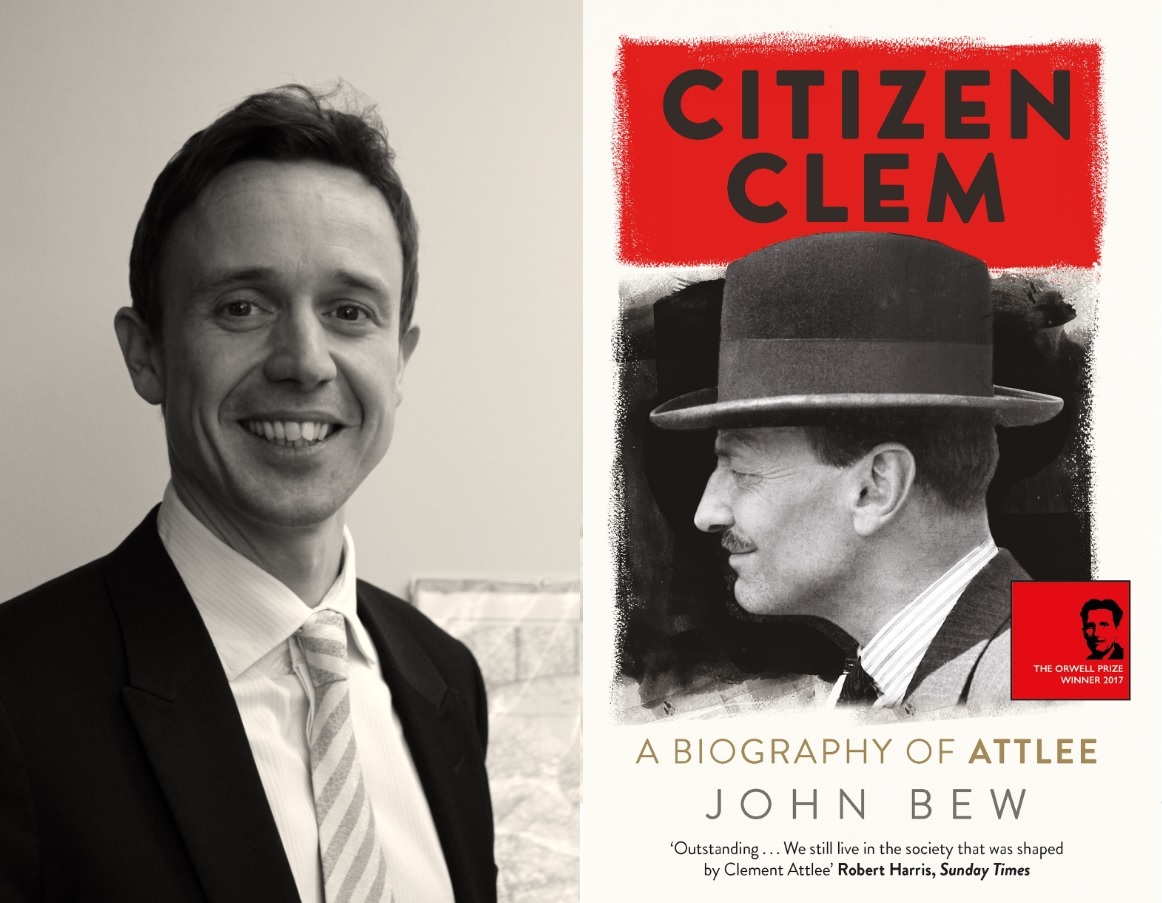 John Bew, author of the Orwell Prize winning biography, tells us about Clement Attlee's influence on the Labour Party and of how politics has changed over time.
Clement Attlee is regarded as Labour's most successful ever leader. He led the party for twenty years and presided over the most radical reforming government of the twentieth century. Many of the things he achieved in office – such as the foundation of the National Health Service or the formation of NATO – continue to define our domestic politics and foreign policy today. Seventy years later, Attlee has come to be seen as a hero again. But what lessons might he have for the very different world of the 21st Century?
In June 2017, the Labour Party lost a third British general election in a row. At the time that the election was called, the Labour Party leader, Jeremy Corbyn, was seen to be floundering. Opinion polls suggested a vast majority of the British public thought him unfit to be prime minister. Over the course of the six-week campaign, that perception changed dramatically – and Labour made a significant dent in the Conservative majority, winning more seats and a greater share of the popular vote than at any time since Tony Blair retired.  In that sense alone, Jeremy Corbyn and his core team felt able to claim vindication for their strategy, despite defeat.
The ongoing sagas surrounding the personality of the Labour leader have encouraged a renewed public interest in Labour Party history and past Labour leaders. Across the political spectrum, in fact, one can detect a certain nostalgia for previous eras, in which politicians were seen as less polished but somehow more authentic; or, for a time in which politics was seen as something that could genuinely transform and improve the lives of millions of people. As Attlee's biographer, I have lost count of the number of times people have expressed their longing for an Attlee style of leadership and politics, as something distinct from what they saw in modern politicians. Even Theresa May took the unusual step of expressing her admiration for Attlee at the Conservative party conference of 2016.
In the conversations I've had since the hardback edition of Citizen Clem was published last year, many people have also described themselves as children of Attlee's government: either directly, having been born at some point between 1945 and 1951; or indirectly, coming from families whose lives and destinies were shaped by the legislation that Attlee's government passed on the NHS, welfare or education. Younger generations have also expressed admiration for Attlee's vision, determination and integrity. The fiftieth anniversary of Attlee's death is due to take place on 7 October 2017. Unlikely as it might seem to the man himself, there are some in the twenty-first century who see him as some sort of political hero.
One thing that Jeremy Corbyn does share with Attlee is that both were underestimated by their critics, including by many within their own parties. Labour's increase in the share of the popular vote under Corbyn is its highest since Attlee in 1945. But one should not push the comparison. The fundamental difference is that Attlee's performance in 1945 propelled Labour to a massive majority that enabled them to form a stable government. A half-hearted or half-baked version of Attleeism – one that seeks to double-down on the more idiosyncratic elements of Corbynism, rather than broadening its appeal – is one that is unlikely to go beyond the high-tide water mark of 2017.
Attlee was able to pursue, and to make good upon, a radical social agenda because of the unique circumstances created by the Second World War, which had given the state unprecedented power over economic affairs. More than anything, he was able to deliver upon that agenda because the British people trusted him to do so in a way that was truly national in spirit, rather than the pursuit of a sectional agenda.
Attlee was also trusted to keep Britain safe in a dangerous world and to be true to the nobler traditions of British foreign policy overseas, such as collective security, as embodied in NATO. These are things that Jeremy Corbyn actively recoils against. Attlee was seen as patriotic, and tolerant and respectful of those who disagreed with him, on left and right. He respected parliamentary democracy and played by the rules even when the political weather was not favourable to his own beliefs. No whiff of nastiness surrounded him and he had no truck with moral equivalence. One suspects Attlee would have performed very well in the 2017 general election. In style and substance, Britain is still a long way off from finding a true twenty-first century successor.
Citizen Clem by John Bew, the winner of the 2017 Orwell Prize and the Elizabeth Longford Prize for Historical Biography, is out now in paperback: http://amzn.to/2xa3bOm