Under a Pole Star by Stef Penney has been shortlisted for the 2017 Costa Novel Award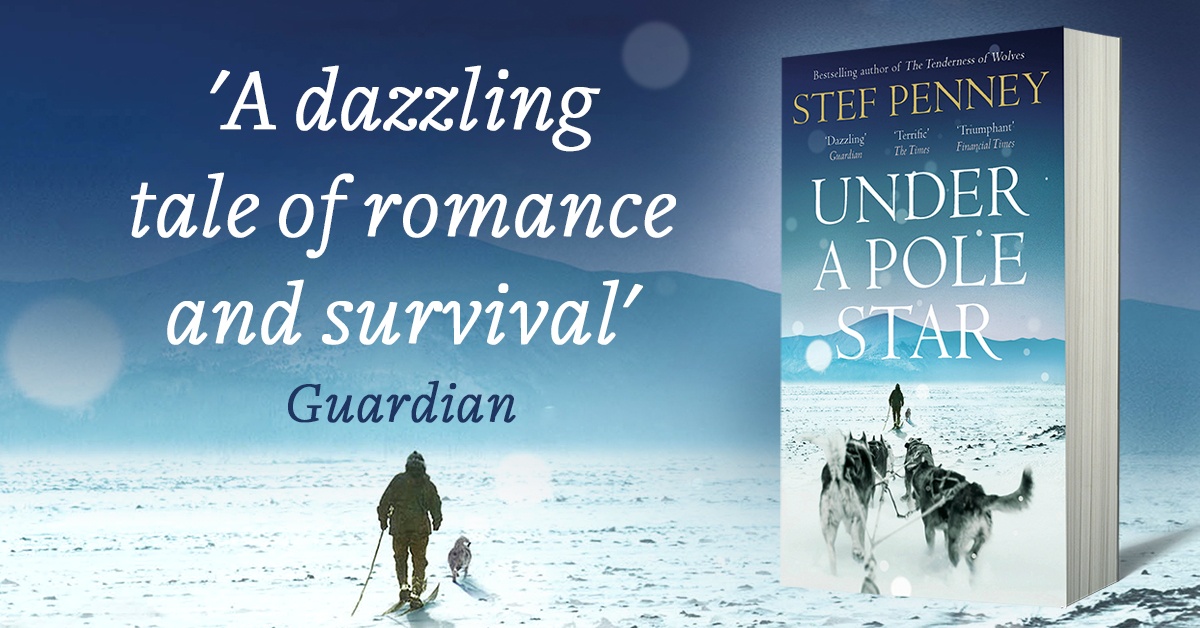 We are extremely proud to announce that Stef Penney's panoramic historical epic Under a Pole Star has been shortlisted for the 2017 Costa Novel Award!
The judges (Lucy Atkins, Freya North and Wayne Winstone) have described it as "A novel of huge scope with a tremendous sense of period and place". 
Follow the path to the freezing north. Follow your ambition. Follow your heart
Flora Mackie first crossed the Arctic Circle at the age of twelve. Years later, in 1892, determination and chance lead her back to northern Greenland as a scientist at the head of a British expedition, defying the expectations of those who believe a woman has no place in that harsh world.
Geologist Jakob de Beyn was raised in Manhattan. Yearning for wider horizons, he joins a rival expedition. Jakob and Flora's paths cross. It is a fateful meeting, where passion and ambition collide and an irresistible attraction is born.
The violent extremes of the north obsess them both: perpetual night and endless day; frozen seas and coastal meadows, and the strange, maddening pull it exerts on the people trying to make their mark on its vast expanses – a pursuit of glory whose outcome will reverberate for years to come.
Click here for a tantalising taster of this Richard and Judy Book Club pick and winner of the Wilbur Smith Adventure Writing Prize: http://bit.ly/2jfTnsW 
And listen here for the announcement on BBC Front Row: http://bbc.in/2ztlS1r