Letters From The Suitcase – What Mary Did Next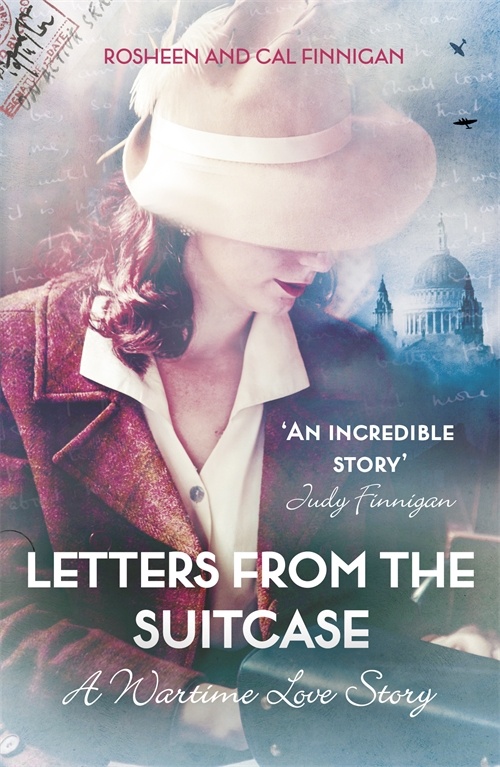 Letters From The Suitcase is an enchanting, poignant and incredibly moving account of the five year early marriage between two lovers divided by war – and the legacy they left for their only child. Written by Cal and Rosheen Finnagan, this is a hugely detailed wartime correspondance between Rosheen's parents, David and Mary Francis. Here Rosheen Finnigan tells us what happened next to her mother Mary.
Shortly after my father's death, my mother met a man who told her she was 'made for the documentary film industry' and that it 'would welcome her with open arms'.  And it did. She flourished in what she called the 'film biz' in the early days: 'The only good thing in my life. Everything else is flat and dreary.'
It was considered the golden age of British documentary with the government providing money for propaganda and instructional films and women making an important, if barely acknowledged, contribution. She worked at World Wide Films, a company based in Soho Square which made films for the Central Office of Information.
She travelled all over the country both scripting and directing films and met lots of interesting people. She also became quite skilled in clambering in and out of landing craft and flying boats.  Soho became the centre of her social life, its pubs and restaurants her patch.
Everything changed in 1950, when four years after her remarriage, my half-brother, Christie, was born.  She continued writing articles and stories, however, paying for a cleaner so she could go up to her room every morning to write even though 'it might only be my name!'
Domesticity, however, was not really her thing and she could not resist the call of another 'biz' – this time the advertising business. TV advertising was just taking off and many of her documentary film friends were moving across. She followed suit, working with writers and artists who wrote novels by night and jingles by day. Knightsbridge became my 'treat' place and we left Patisserie Valerie and Maison Bertaux behind for the lure of Harrods!
Her social life also changed.  My stepfather, Flann, an Irish academic and writer, was very involved in Irish politics, as were his close friends. My mother too became more absorbed and the rather bohemian days of her old life slipped away. She returned to her Irish roots, reluctantly at first, then developing an abiding interest in Irish art and literature. She wrote articles, scripts and monographs, published a biography of Lady Morgan (a feisty 19th century Irish novelist) and built up a wonderful collection of books, starting a business, Irish Books, in London.
My mother always described herself as an immigrant and Flann as an exile. The immigrant makes the new country their home. The exile always wants to return to the old country.  And when Flann retired he took her back to Dublin.  It was a successful move, although my mother would never use the word happy. She missed London, her London, so. Flann had a too brief time in Dublin. He died in 1994.  My mother died peacefully in 2002, her body flagging, her intellect never.
By Rosheen Finnigan
Read more behind the beautiful love story of David and Mary Francis in Letters From The Suitcase