H for History Rooftop Bookclub – 19th March 2019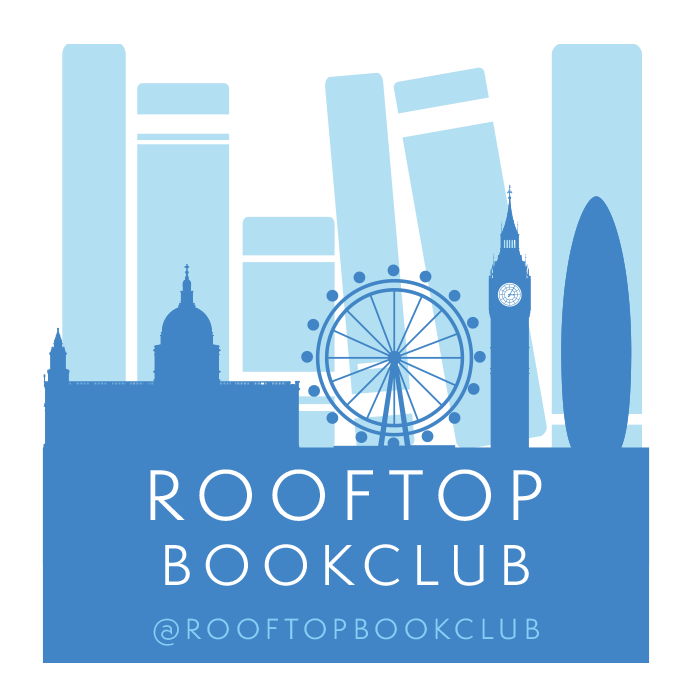 Find out more about the authors featuring in our H for History Rooftop Bookclub on 19th March, sponsored by BBC History.
This sensational evening features eight of the best historical fiction authors.
Women in History:
Hosted by Anna Mazzola:
Anna Mazzola's first novel, THE UNSEEING, was published to critical acclaim in 2016. She is a criminal justice solicitor and lives in South East London with her husband and two children.
Longlisted for the 2018 Highland Book Prize
'A wonderful combination of a thrilling mystery and a perfectly depicted period piece' Sunday Mirror
Audrey Hart is on the Isle of Skye to collect the folk and fairy tales of the people and communities around her. It is 1857 and the Highland Clearances have left devastation and poverty, and a community riven by fear. The crofters are suspicious and hostile to a stranger, claiming they no longer know their fireside stories.
Then Audrey discovers the body of a young girl washed up on the beach and the crofters reveal that it is only a matter of weeks since another girl disappeared. They believe the girls are the victims of the restless dead: spirits who take the form of birds.
Initially, Audrey is sure the girls are being abducted, but as events accumulate she begins to wonder if something else is at work. Something which may be linked to the death of her own mother, many years before.
THE STORY KEEPER is available now
Tracy Borman:
Tracy Borman is joint Chief Curator of Historic Royal Palaces and Chief Executive of the Heritage Education Trust. She studied and taught history at the University of Hull and was awarded a PhD in 1997.
Tracy is the author of a number of highly acclaimed books including The Private Lives of the Tudors: Uncovering the Secrets of Britain's Greatest Dynasty, Thomas Cromwell: The Untold Story of Henry VIII's Most Faithful Servant, Matilda: Wife of the Conqueror, First Queen of England, Elizabeth's Women: The Hidden Story of the Virgin Queen and Witches: A Tale of Sorcery, Scandal and Seduction. Tracy is also a regular broadcaster and public speaker, giving talks on her books across the UK and abroad.
'An outstanding work of historical artistry, a brilliantly woven and pacy story of the men who surrounded, influenced and sometimes plagued Henry VIII.' Alison Weir

Henry VIII is well known for his tumultuous relationships with women, and he is often defined by his many marriages. But what do we see if we take a different look? When we see Henry through the men in his life, a new perspective on this famous king emerges…
Henry's relationships with the men who surrounded him reveal much about his beliefs, behaviour and character. They show him to be capable of fierce, but seldom abiding loyalty; of raising men only to destroy them later. He loved to be attended and entertained by boisterous young men who shared his passion for sport, but at other times he was more diverted by men of intellect, culture and wit. Often trusting and easily led by his male attendants and advisers during the early years of his reign, he matured into a profoundly suspicious and paranoid king whose favour could be suddenly withdrawn, as many of his later servants found to their cost. His cruelty and ruthlessness would become ever more apparent as his reign progressed, but the tenderness that he displayed towards those he trusted proves that he was never the one-dimensional monster that he is often portrayed as.
In this fascinating and often surprising new biography, Tracy Borman reveals Henry's personality in all its multi-faceted, contradictory glory.
HENRY VIII AND THE MEN WHO MADE HIM is available now.
Sonia Velton:
Sonia Velton grew up between the Bahamas and the UK. After graduating from university with a first class law degree, she qualified as a solicitor at an international law firm, later going on to specialise in discrimination law. Sonia relocated to the Middle East in 2006. Eight years and three children later she returned to the UK and now lives in Kent. Blackberry and Wild Rose, inspired by real characters and historical events, was short-listed for the Lucy Cavendish Fiction Prize as a work in progress, was longlisted for the Mslexia novel competition, and is Sonia's first novel.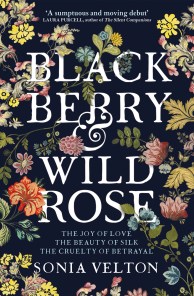 For fans of Jessie Burton and Tracy Chevalier, a rich historical debut set among the Huguenot silk weavers of Spitalfields in the late 18th century
'Sumptuous and moving. Velton weaves her tale with the threads of betrayal, thwarted dreams and good intentions gone awry' Laura Purcell
'A richly imagined and brilliantly twisty tale' Anna Mazzola
'A plot as finely detailed as Spitalfields silk' Stacey Halls
WHEN ESTHER THOREL, the wife of a Huguenot silk-weaver, rescues Sara Kemp from a brothel she thinks she is doing God's will. Sara is not convinced being a maid is better than being a whore, but the chance to escape her grasping 'madam' is too good to refuse.
INSIDE THE THORELS' tall house in Spitalfields, where the strange cadence of the looms fills the attic, the two women forge an uneasy relationship. The physical intimacies of washing and dressing belie the reality: Sara despises her mistress's blindness to the hypocrisy of her household, while Esther is too wrapped up in her own secrets to see Sara as anything more than another charitable cause.
IT IS SILK that has Esther so distracted. For years she has painted her own designs, dreaming that one day her husband will weave them into reality. When he laughs at her ambition, she unwittingly sets in motion events that will change the fate of the whole Thorel household and set the scene for a devastating day of reckoning between her and Sara.
THE PRICE OF a piece of silk may prove more than either is able to pay.
BLACKBERRY & WILD ROSE is available now
Alison Weir:
Alison Weir is the top-selling female historian (and the fifth-bestselling historian overall) in the United Kingdom, and has sold over 2.7 million books worldwide. She has published eighteen history books, including her most recent non-fiction book, Queens of the Conquest, the first in her England's Medieval Queens quartet. Alison has also published several historical novels, including Innocent Traitor and The Lady Elizabeth.
Anna of Kleve: Queen of Secrets is Alison Weir's ninth published novel and the fourth in the Six Tudor Queens series about the wives of Henry VIII, which was launched in 2016 to great critical acclaim. The first three books in the series – Katherine of Aragon: The True Queen, Anne Boleyn: A King's Obsession and Jane Seymour: The Haunted Queen were all Sunday Times bestsellers.
Alison is a fellow of the Royal Society of Arts and an honorary life patron of Historic Royal Palaces.
'Alison Weir transforms Henry VIII's much-maligned fourth wife into a woman of passion, courage and mystery' Tracy Borman
A GERMAN PRINCESS WITH A GUILTY SECRET.
The King is in love with Anna's portrait, but she has none of the accomplishments he seeks in a new bride.
She prays she will please Henry, for the balance of power in Europe rests on this marriage alliance.
But Anna's past is never far from her thoughts, and the rumours rife at court could be her downfall. Everyone knows the King won't stand for a problem queen.
ANNA OF KLEVE. THE FOURTH OF HENRY'S QUEENS. HER STORY.
Acclaimed, bestselling historian Alison Weir draws on new evidence to conjure a startling image of Anna as you've never seen her before. A charming, spirited woman, she was loved by all who knew her – and even, ultimately, by the King who rejected her.
History tells us she was never crowned. But her story does not end there.
ANNA OF KLEVE: QUEEN OF SECRETS will be published on 2nd May 2019
How Real is Your History…? 
Hosted by H.B. Lyle:
H.B. Lyle lives in South London with his partner and their twin daughters. After a career in feature film development, he took an MA in creative writing, followed by a PhD, at the University of East Anglia, an experience which led to the creation of The Irregular. He also writes screenplays and teaches undergraduates.
The thrilling follow up to The Irregular: A Different Class of Spy, featuring Wiggins – an ex-soldier who was trained as a child by Sherlock Holmes.

Praise for The Irregular:
'H.B. Lyle has found the golden thread between Bond and Holmes' Giles Foden, author of The Last King of Scotland

Now an agent of the newly-formed Secret Service, Wiggins is still determined to track down Peter the Painter, the murderer of his friend Bill. Meanwhile Captain Kell is under pressure to identify who is leaking vital information from the government and his wife Constance is getting dangerously close to the more militant faction of suffragettes.
When Wiggins traces one of the old Baker Street Irregulars gang to a mysterious club in Belgravia, the action follows thick and fast in another brilliantly compelling novel of betrayal and suspense.
THE RED RIBBON is available now.
Simon Scarrow:
Simon Scarrow is a Sunday Times No. 1 bestselling author. His many successful books include his Eagles of the Empire novels featuring Roman soldiers Macro and Cato, most recently DAY OF THE CAESARS, INVICTUS, BRITANNIA and BROTHERS IN BLOOD, as well as HEARTS OF STONE, set in Greece during the Second World War, SWORD AND SCIMITAR, about the 1565 Siege of Malta, and a quartet about Wellington and Napoleon including the No. 1 Sunday Times bestseller THE FIELDS OF DEATH. He is the author with T. J. Andrews of the novels ARENA and INVADER.
It is AD 55. As trouble brews on the eastern fringes of the Roman Empire, Prefect Cato and Centurion Macro must prepare for war…
The wily Parthian Empire has invaded Roman-ruled Armenia, ousting King Rhadamistus. The King is ambitious and ruthless, but he is loyal to Rome. General Corbulo must restore him to power, while also readying the troops for war with Parthia. Corbulo welcomes new arrivals Cato and Macro, experienced soldiers who know how to knock into shape an undermanned unit of men ill-equipped for conflict.
But Rhadamistus's brutality towards those who ousted him will spark an uprising which will test the bravery of the Roman army to the limit. While the enemy watches from over the border…
BLOOD OF ROME is available now and out in paperback on 21st March
S D Sykes
SD Sykes lives in Kent with her husband. She is a graduate from Manchester University and has an MA in Writing from Sheffield Hallam. She attended the novel writing course at literary agents Curtis Brown where she was inspired to finish her first novel. She has also written for radio and has developed screenplays with Arts Council funding.
The brand new Oswald de Lacy thriller, for fans of C.J. Sansom, Minette Walters and S.J. Parris.

1361. Plague has returned to England – thirteen years after the devastation of The Black Death. As destruction advances towards his estate in Kent, Oswald de Lacy leads his family to the safety of a remote castle in the marshes – where his friend Godfrey is preparing a fortress to survive the coming disaster.
The rules are clear: once the de Lacys and other guests are inside the castle the portcullis will be lowered and no-one permitted to enter or leave until the Pestilence has passed.

And then a murderer strikes.
Oswald is confronted with a stark choice – leave and face the ravages of the plague, or stay and place his family at the mercy of a brutal killer.  With word of his skills as an investigator preceding him, it falls to Oswald to unmask the murderer in their midst. Host, guest, or servant – everyone is a suspect in this poisoned refuge of secrets, deceit and malice.
Suspenseful, evocative, compelling, The Bone Fire is a superb historical crime novel from the author of City of Masks.
THE BONE FIRE is coming on 25 July 2019.
Robyn Young
Robyn Young was born in Oxford and grew up in the Midlands and Devon. She has a Masters in Creative Writing from the University of Sussex and  lives and writes in Brighton full-time. Her first novel, BRETHREN, was  the bestselling hardback debut novel of 2006, with the paperback also  going straight into the top ten bestseller list. Two more bestsellers  followed, CRUSADE and REQUIEM, completing the Brethren trilogy, which has now sold over a million copies and been translated into nineteen languages.
The long-awaited standalone sequel to SONS OF THE BLOOD.
It is the dawn of a new world.
Henry Tudor has vanquished Richard III and claimed the throne of England, taking possession of a secret map.  At the glittering court of the Medici in Florence, Lorenzo the Magnificent, ruler of the republic and head of the mysterious Academy, is engaged in a dangerous game of power with the Vatican.  In Spain, the Catholic Monarchs, Isabella and Ferdinand, have declared a crusade against Islam, forcing the Moors from Granada.  Europe stands upon the brink of war, at the edge of a discovery that will change everything.
Jack Wynter is clinging to the wreckage of the life he dreamed of living, his father's execution by Richard III destroying his hope of overcoming his status as an illegitimate son.  The map entrusted to him by his father is gone, stolen by his hated half-brother, Harry Vaughan.  Outlawed by Tudor, all Jack can do is follow his father's last words – and seek out the man who has answers to his past that will determine his future, Lorenzo de' Medici.  But in the serpentine politics and renaissance splendour of Florence, he finds only danger.  Lorenzo may have trusted Jack's father, but he is now surrounded by threats and conspiracies on all sides – not least from the rising power in the city known as the Court of Wolves.
Harry, meanwhile, heads to the Spanish court on a covert mission for Tudor, who intends to deflect Queen Isabella's interest in developing a trade route west with a sailor named Columbus.
Once again, Jack must risk all to prove himself, while his sworn enemy, Harry, finds himself fighting through Spain, seeking all the time to ingratiate himself with Tudor, and bring his brother down.