Our Man in New York by Henry Hemming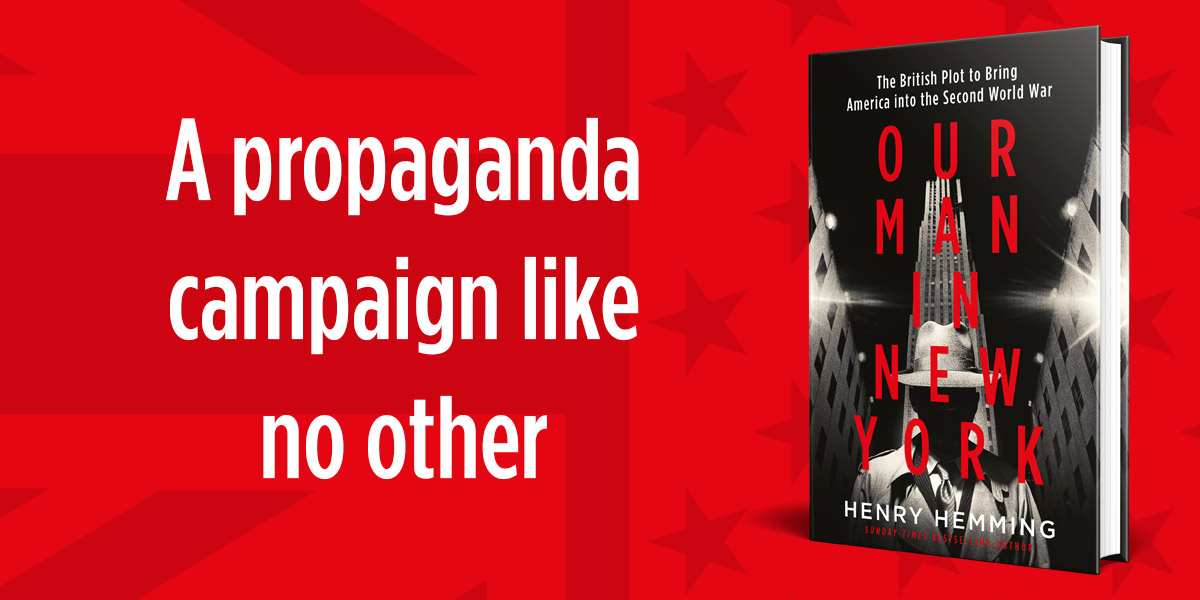 The gripping story of a propaganda campaign like no other: the covert British operation to manipulate American public opinion and bring the US into the Second World War.
When William Stephenson – "our man in New York" – arrived in the United States towards the end of June 1940 with instructions from the head of MI6 to 'organise' American public opinion, Britain was on the verge of defeat. Surveys showed that just 14% of the US population wanted to go to war against Nazi Germany. But soon that began to change…
Those campaigning against America's entry into the war, such as legendary aviator Charles Lindbergh, talked of a British-led plot to drag the US into the conflict. They feared that the British were somehow flooding the American media with 'fake news', infiltrating pressure groups, rigging opinion polls and meddling in US politics.
These claims were shocking and wild: they were also true.
That truth is revealed here for the first time by bestselling author Henry Hemming, using hitherto private and classified documents, including the diaries of his own grandparents, who were briefly part of Stephenson's extraordinary influence campaign that was later described in the Washington Post as 'arguably the most effective in history'. Stephenson – who saved the life of Hemming's father – was a flawed maverick, full of contradictions, but one whose work changed the course of the war, and whose story can now be told in full.