The Personal Touch – Gill Thompson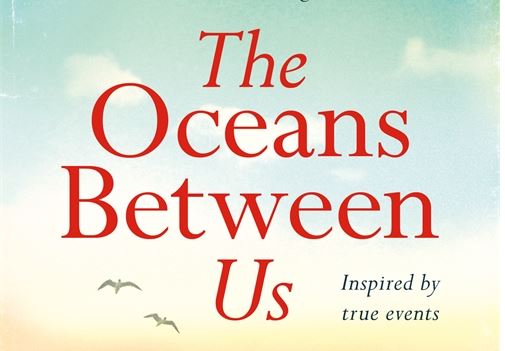 I've always preferred the kind of history that comes from people's mouths rather than the pages of books, so when I first stumbled across the story of the child migrants from Britain to Australia, I was determined to track down people who'd been personally involved. I'd been horrified to discover that children, some as young as four, had been lured to a land ten thousand miles away, ostensibly to lead a better life but in reality to satisfy governmental agendas. Many were lied to, told they were orphans when their parents were still alive; many were consigned to years of misery and abuse; few were ever to see their parents again. Fortunately, my novel 'The Oceans Between Us' is set in the middle decades of the last century – within living memory. Speaking to ex child migrants would not only give me the personal anecdotes that can enrich a work of fiction, but help ensure I was faithful to the real events.
An advert I placed an Australian newsletter resulted in several people contacting me. I spoke to an elderly lady, Joan Thorpe, who'd escorted the children out to Australia in 1947. She movingly described the children's last taste of freedom on the ship, and the harrowing scenes at the Fremantle docks when siblings and friends were separated, sometimes never to meet again. I exchanged emails with the widow of an ex child migrant who told me that the shocking treatment her late husband had endured had been suppressed for twenty years. I spoke to another migrant, Michael Tubbs, face to face when he was over in England to visit relatives. The one condition of him talking to me was that I brought along a bottle of Penfolds red, which he proceeded to drink for the duration of the interview. By the time we had finished, only the dregs were left. And I had three hours' worth of fascinating material to transcribe.
But there was an English side to my novel too. Molly, whose only son Jack is sent to Australia, is desperately searching for him from her home in Croydon. I needed to research what it was like to live in this London suburb just after the war. So I spoke to Betty Tredinnick, who grew up in nearby Mitcham, where her shop-keeper father kept his excess stock of fireworks under her bed for the duration of the Blitz, and Pauline Montgomery whose memories of being incarcerated in the Waddon Fever Hospital as a child provided the background for another character's frightening hospitalisation for polio.
These personal testimonies are woven into the fabric of my novel. Most of my contributors are in their nineties now, one is sadly no longer with us. I'm so grateful to them for their memories, and so thrilled that my novel is authenticated by their real life experiences. The personal touch: there's nothing like it.