Explore the archives of the Imperial War Museum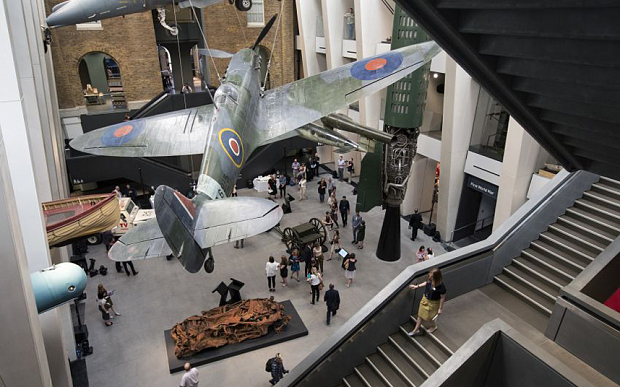 Take time out this November to rediscover four wartime classics from the archives of Imperial War Museums (IWM). Listen to the works of forgotten writers of the Second World War, read by a selection of great narrators including Jonathan Keeble and Matt Addis, and get a new insight into life on the front and at home. From the D-Day landings to jungle warfare, and a murder mystery set against the backdrop of the Blitz, these novels provide modern listeners with a fresh perspective on what it was like to live and fight during the conflict.
Delve further into IWM records in Guests of the Third Reich and Life and Death in the Battle of Britain, two powerful accounts of what life was like for British servicemen on both sides of the English Channel during the war.
In Guests of the Third Reich discover what the over 170,000 British POWs endured in German and Italian prisons and the gruelling conditions they had to survive. Eighty years on since the outbreak of the Second World War, Anthony Richards uses diary entries, sound recordings and letters held by IWM to paint a vivid picture of life in captivity.
Drawing on the personal diary entries of Station Chaplain Guy Mayfield at RAF Duxford, Life and Death in the Battle of Britain immerses listeners in the day-to-day life of the pilots dealing with the knowledge that they may not live past the next 24 hours.
Headline is proud to partner with IWM to release these six new audiobooks, available now.