The Story Behind THE BLACKENED HEART – Alison Weir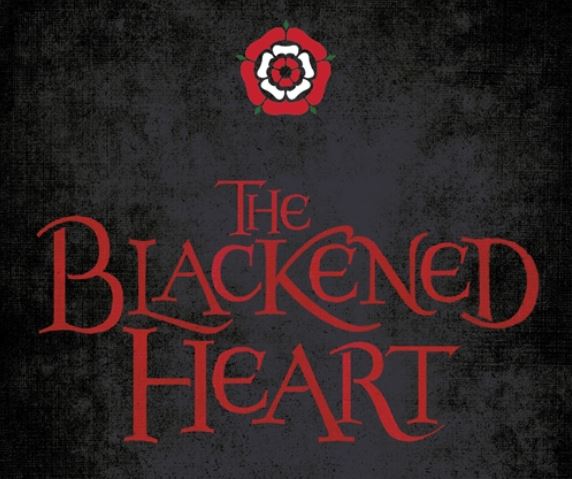 Rumours that Henry VIII's first wife, Katherine of Aragon, was poisoned, current after her death in 1536, have always intrigued me, and when it came to writing my novel, Katherine of Aragon: The True Queen, I looked at the evidence afresh in the hope that I could use it as the basis for a storyline.
At Katherine's autopsy, a black growth was found on her heart. Modern medical science suggests that this was a cancerous tumour, but that was not suggested at the time. Instead, talk of poison persisted. The findings of Katherine's autopsy were initially kept secret, which only fuelled the gossip.
It's easy to see why there were rumours. Anne Boleyn, the woman who had supplanted Katherine, had made no secret of the fact that she wanted her dead, and had openly demanded her execution, while the Boleyns were widely believed to have been behind a plot in 1531 to poison John Fisher, Bishop of Rochester, one of the late Queen's supporters. That cannot be proved, but some months afterwards Anne Boleyn had sent a message to Fisher warning him not to attend the next session of Parliament in case he should suffer a repetition of the sickness he had suffered in February.
By 1536, Henry VIII was approaching forty-five and desperate for a male heir to succeed him. Anne Boleyn was pregnant at the time of Katherine's death. She had borne the King a daughter and had suffered two late stillbirths, so presenting him with a son was imperative. She believed that, while Katherine lived, her own life was in danger, and that the legitimacy of her forthcoming child would be compromised, for the larger part of Christendom did not recognise Anne as Henry's lawful Queen. After she miscarried, on the day of Katherine's funeral, she told her ladies that it was all for the best: 'I shall be the sooner with child again, and the son I bear will not be doubtful like this one, which was conceived during the life of the Princess Dowager.' Thus any one of the Boleyns or their supporters had had a motive for doing away with Katherine, in order to remove doubts about the legitimacy of the child Anne was carrying. Katherine had been ailing for a long time, and since the summer of 1535 her health had deteriorated. What if someone had helped her on her way, so that she would be in her grave by the time Anne's child was born?
We cannot be completely certain of the cause of Katherine's death. Could she have been murdered? Speculating on this led me to write The Blackened Heart, an e-short that ideally should be read after Katherine of Aragon: The True Queen and before Anne Boleyn: A King's Obsession, the second novel in my Six Tudor Queens series. There are hints of what happened in the first novel; the truth comes out in the second; and the e-short tells the story that links them.
The first issue to resolve was how the deed could have been done. I did a lot of research for the e-short, firstly on poisons that could cause a black growth on the heart, although nothing conclusive emerged. But then I wondered, what if the poison had nothing to do with the black growth? What if the rumours of poison had hit the right mark, but been based on misleading evidence?
I then had to ask myself, who could have administered poison? Katherine was attended only by a small household of loyal servants, who feared that she might be poisoned and prepared her food themselves. It was unlikely that one of them would have done it. However, any one of them could have been the unwitting tool of someone who wanted Katherine dead. Who could it have been?
I noticed a possible anomaly in the last letter that Katherine wrote to Henry VIII, hours before her death, in which she asks him to give her maids their marriage portions, which would not amount to much, 'they being but three'. Yet in the will she had made earlier, on the day before her death, there appear to be four maids listed: Elizabeth Darrell, the sisters Blanche and Isabel de Vargas, and Margery Otwell. What had happened to one of them in the meantime?
It was from these tenuous strands that I crafted my story, basing it on real people and a lot of research down obscure byways, and constructing a plot from a lot of 'whats' and 'ifs', with a goodly dollop of pure fiction! Do I think it could have happened this way? As a historian, I think it was probably cancer that killed Katherine, although there will always be a question in my mind. But, if it did happen in this way, who did it? There are clues in The Blackened Heart, but you'll have to read Anne Boleyn: A King's Obsession to find out!
THE BLACKENED HEART is out now