Pied Piper: Memories of World War Two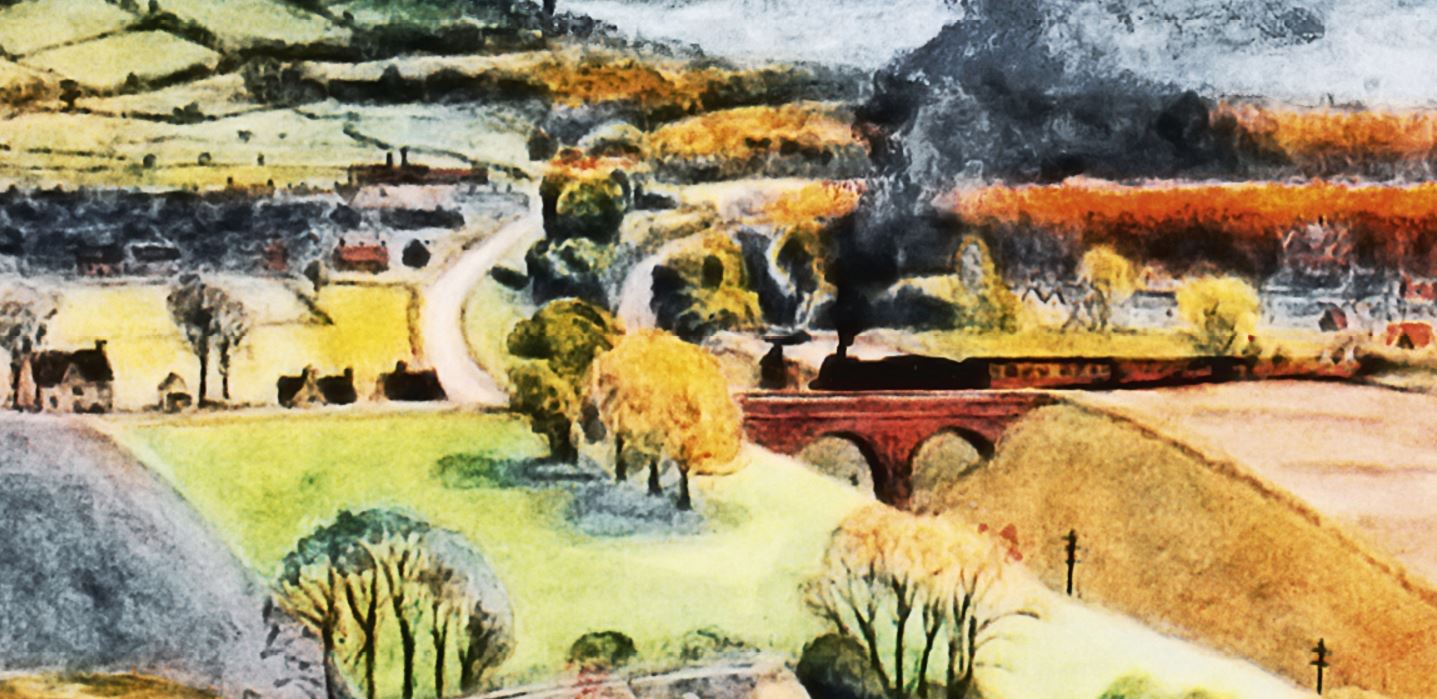 In this charming essay, author Frank White, whose novel There Was A Time, was published recently by Hodder & Stoughton, shares two memories of the earliest days of the Second World War.
During the second and third weeks of August, 1939, our family was  in Wales  – at Red Wharf Bay, Anglesey. We were in Mr. Evans' cottage, which sat, isolated and self-absorbed, hiding its face behind festoons of ivy, five strides from the beach.  When we arrived, on the Saturday afternoon, we found a bunch of pansies on the doorstep, left there by Mr Evans himself as a greeting. Thereafter, during the whole fourteen days, not a single cloud dragged its shadow across the scene, and only once did we see another human being.  A hypnotic stillness, a warm and benign silence, pervaded everything, both day and night.
At the front of the cottage was a small garden, all dry, brown lawn, from the far side of which seven broken stone steps took you down to the sand. You sat on the wall there and watched the tide, creeping in from the misty horizon, slide and slither across the beach. It came with a kind of irritable, searching eagerness, frothing over every inch of that vast bay.  It paused, splashing and surging for a brief time, and then retreated at the same speed, either satisfied or frustrated.
The pale brown outcrop of rock at the tip of the headland to the west was apparently the headquarters of a flock of seabirds. They came fluttering and wheeling around it, at precisely noon each day, to report.  On most days, just as the tide receded, a mongrel dog, part greyhound, part something else, trotted purposely, tongue lolling,  across the beach from east to west. Where had he been? Where was he going?
On the second Wednesday afternoon two men appeared close to the eastern headland and dug in the sand for two hours. I'd brought my father's binoculars but still couldn't see what they were after. No doubt they were fishermen digging for bait.
On the eighteenth of August I had my twelfth birthday, but I remember nothing about it. I do remember, however, that on our last full day, when the tide was in, I sat on that wall and watched my older sister, in her green swimming costume, float about on her Lilo, seeking the last tone of skin-tan and smiling at thoughts that were none of my business. My parents sat in deckchairs, my mother knitting and my father dozing.  From time to time a sequence of flashes, bright reflections of the sun, sparked among the trees which clad to eastern headland, as if someone wished desperately to convey a message.
Next morning, the driver of the hired car that had brought us here and was now taking us home, sang for two hours with hardly a pause.  He had a gentle, affecting tenor voice. As he sang, his fine greying hair fluttered gently and his fingers tapped the steering wheel. 'At seventeen, he fell in love quite madly with eyes of tender blue…'
On September 3rd, two Sundays later, at noon, on leaving All Saints church, Newton Heath, Manchester, where I was a chorister, I walked to the place where my father had an allotment. On my way the information reached me that, during Matins, while we in the choir had been singing Psalm 18  ('The earth trembled and quaked : the very foundations of the hills shook…') war had been declared.
My father was in his greenhouse, side-shooting tomato plants, and I gave him the news. He'd been one of that first 80,000 professional soldiers who'd gone to France with the British Expeditionary Force at the beginning of the First World War and he'd fought on through Mons, Marne, Aisne, First Ypres, Festubert, Loos and the Somme, until wounds ended his war. He knew better than most what the news meant.  He sank on to the wall of the greenhouse trough and tears welled up in his eyes.
                    ………………
The evacuation of the schools had taken place over the previous three days. Like the irresistible siren strains of the Pied Piper, it had emptied the streets of children. I was one of the very few who stayed behind.   On a bright, cloudless morning, I went to the local primary school to see the evacuees off on their way.
Three red, Manchester Corporation Transport Department double decker buses  waited at the kerb while their drivers stood together some distance off, smoking in silence.
On the pavement, huddled together,  jostled the evacuees, over a hundred of them, all aged  eleven or under, with their cardboard gas mask boxes slung by string over their shoulders, their name tags pinned to their chests, and, here and there, paper carrier bangs dangling from their hands, containing, no doubt, emergency provisions for the journey.
Among them, fussing, straightening children's caps, fastening buttons, staring into children's faces, milled their parents, some fathers, many mothers. At the periphery, and sometimes elbowing their way into the crowd, half a dozen agitated teachers with lists in their hands and tense faces, called out names and tried to shepherd this group or that out of the crowd, but the noise was such that for a while no-one appeared to hear them. Onlookers, with arms folded, stood at their garden gates, and shopkeepers had come to their doors, to watch it all.
The din, the confusion, went on for a good ten minutes longer until, mysteriously, in little spasms, as if someone with a volume control was slowly turning down the knob, silence began to spread. Last minute doubts, uncertainty and reluctance, were fading and a sad sense of inevitability was setting in.
For a while no-one seemed to move. Then, galvanizing themselves again, the teachers, with outspread arms and loud shouts, began to gather their charges, parting them from the tearful hugs of their parents, lining them up in three shuffling columns, and feeding them at last on to the buses.
Many younger ones were crying. Others moved as if in a trance, baffled and uncomprehending. Others, older boys, unwilling to show emotion in the sight of their mates, grinned, rocked their shoulders, and refused to look back. Two sisters had been selected for different buses. They themselves didn't seem to care, but their mother screamed and ran about hysterically until she saw them sitting side by side.
A boy I knew, thin, long haired, Jim,  a ragged lad whom I sometimes found trailing after me for no reason, saying nothing, had neither father or mother with him. But I had the distinct impression that he was enjoying this, looking forward, glad to be going. On the platform of the bus he turned to offer me a cheerful smile and a wide wave goodbye.                                                                                                                                                                                                                                                                                                    From both decks of all three buses, the children gazed out.  With drawn faces and fluttering hands, the parents gazed back, mouthing last messages. Others, whose children were on the other sides of the buses, crossed the road and waved from there. And at last the buses drew away.
"Tarra! Tarra! Tarra!' called the parents, with crumpled faces and wet eyes. "Tarra, love, tarra, tarra tarra…!'
And the buses, like a squadron of battleships in line astern, sailed out of sight down Briscoe Lane.
For a while yet the parents lingered, sometimes conversing in quiet voices, sharing their misery, sometimes merely standing there unable to move away. But at last they all drifted off, leaving me sitting on the low wall under the privet hedge. Just as I got up the caretaker of the school came to close the gates. I watched him fix them firmly together with chain and padlock. Then I tramped away.